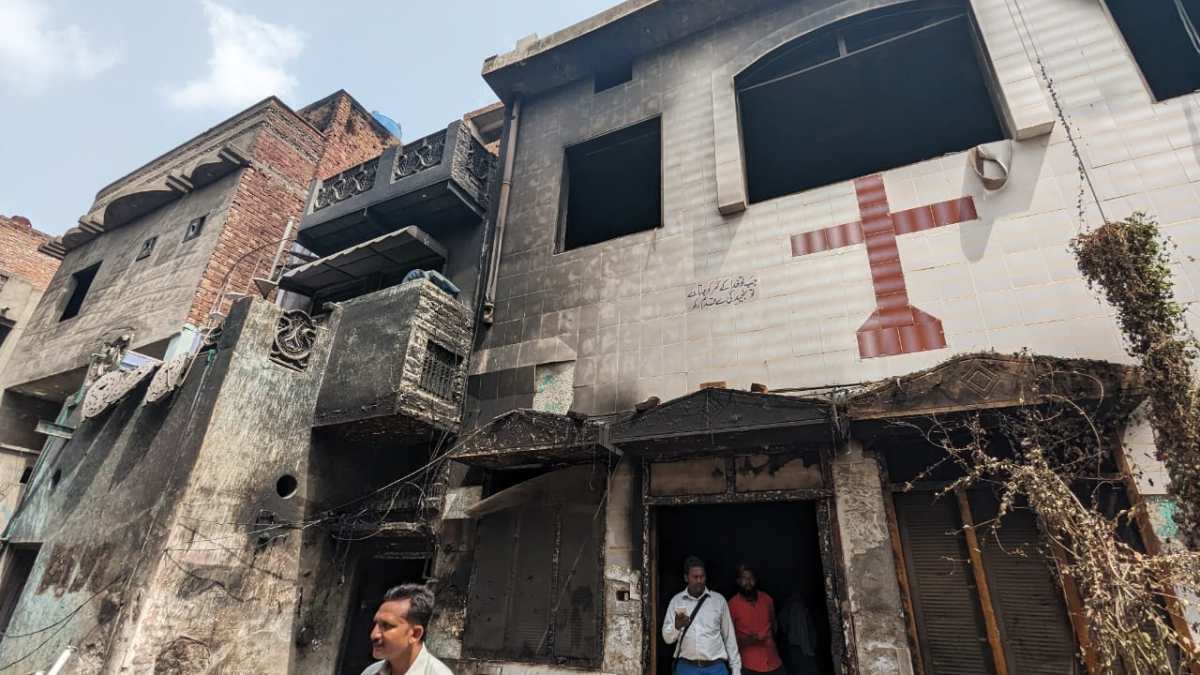 Title: Violent Mob Attacks Christian Community in Easter Pakistan; Two Arrested for Alleged Blasphemy
In a shocking incident of religious violence, a vibrant Christian community in eastern Pakistan has become the target of a violent mob. The attack occurred just two days after pages of the Quran, containing derogatory comments, were discovered on a street. Disturbingly, an additional page with personal details of the accused Christians was attached to the Quran pages, putting their lives at further risk.
The accused individuals were swiftly apprehended and ordered to remain in custody for seven days for further interrogation. In Pakistan, blasphemy is a highly sensitive issue and is punishable by death, although no executions have occurred in connection with this offense. Rather, individuals who are accused of blasphemy often become victims of mob lynching. It is widely believed that blasphemy accusations are sometimes misused to settle personal scores.
Law enforcement authorities have taken significant steps to address this act of violence by arresting 146 individuals allegedly involved in the brutal attack on the Christian community in Jaranwala. Caretaker Prime Minister Anwar ul-Haq Kakar has strongly condemned the incident and vowed to protect minorities. Acknowledging the severity of the situation, paramilitary troops have been deployed to guard the community in the eastern part of the country, ensuring their safety and security.
During the horrifying ten-hour attack, the mob vandalized churches, set houses on fire, and desecrated a Christian graveyard. The scale of destruction and the loss of belongings and lives is heart-wrenching. However, despite the immense tragedy, the displaced Christian families have now started to return to their homes, demonstrating their resilience and determination to rebuild their shattered lives.
This recent incident emphasizes the urgent need for enhanced protections for religious minorities in Pakistan. While the government is taking steps to address the issue, advocacy groups are calling for stricter legislation and increased awareness to prevent similar acts of violence from occurring in the future.
As news of this horrific attack spreads, it serves as a stark reminder of the importance of religious tolerance and unity in society. The Christian community must not be made to live in fear and uncertainty, but rather be granted the same rights and freedoms as their fellow citizens.