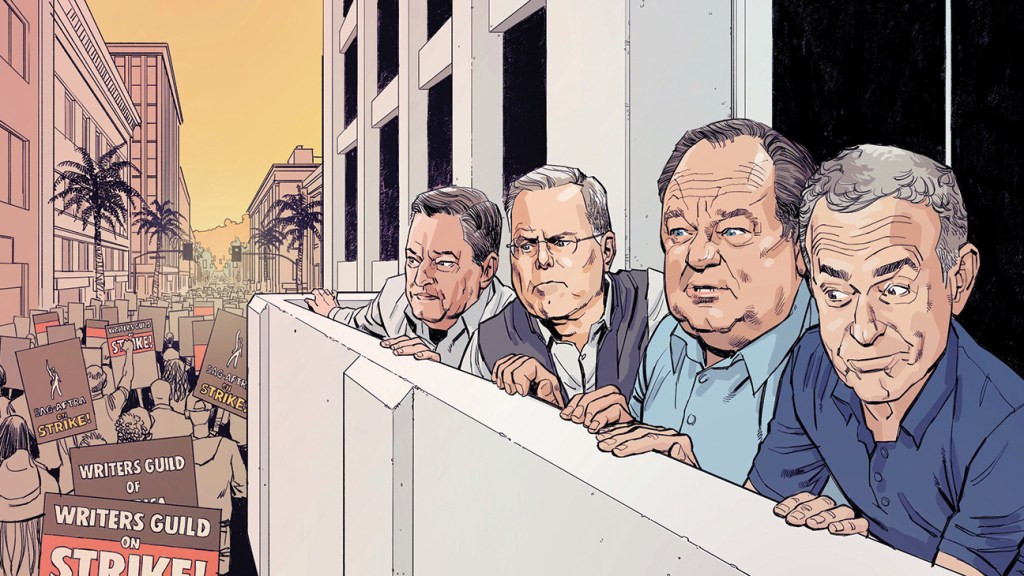 Hollywood Studios and Streamers Face Revenue Losses Amid Writers and Actors Strike
Hollywood studios, streamers, and affiliated businesses are bracing themselves for lower revenue and decreased content spend as the writers and actors strike continues to impact the industry. Companies like Endeavor, the owner of talent agency WME, expect to face significant financial setbacks, with an estimated loss of approximately $25 million per month in revenue for the quarter ending September 30. Similarly, Lionsgate anticipates a revenue hit of around $30 million in the upcoming quarter, mainly affecting its talent and television businesses.
Another major player, Warner Bros. Discovery, has revised its 2023 guidance and now expects to perform at the lower end of the projected range due to the ongoing content production shutdown and advertising challenges caused by the strike. The Writers Guild of America initiated their strike on May 2, followed by SAG-AFTRA on July 14, leading to a standstill in production for most U.S.-based projects.
The strike not only affects studios but also poses challenges for talent agencies and companies in the linear TV and TV advertising sectors. The prolonged strike period is likely to have a significant impact on these businesses as they rely heavily on fresh content. However, Netflix appears to be in a comparatively better position among the streamers, thanks to its extensive content library and international production capabilities.
On the other hand, streamers such as Paramount+, which heavily rely on content from their linear networks, will face greater challenges due to the strike. Although Paramount+ already has international scripted and unscripted originals under production, marketing hurdles and production delays may arise from the ongoing strike.
Looking ahead, companies like Fox are cautioning about the potential for higher costs associated with new contracts once a resolution is reached. Moreover, the length of the production halt adds to investor uncertainty, causing stress for Hollywood studios.
The writers and actors strike has undoubtedly cast a shadow over the entertainment industry, affecting both traditional studios and streaming platforms. While some entities are better equipped to weather the storm, the strike's impact on revenue and content production remains a significant concern. As industry players eagerly await a resolution, the future of the entertainment landscape hangs in the balance.