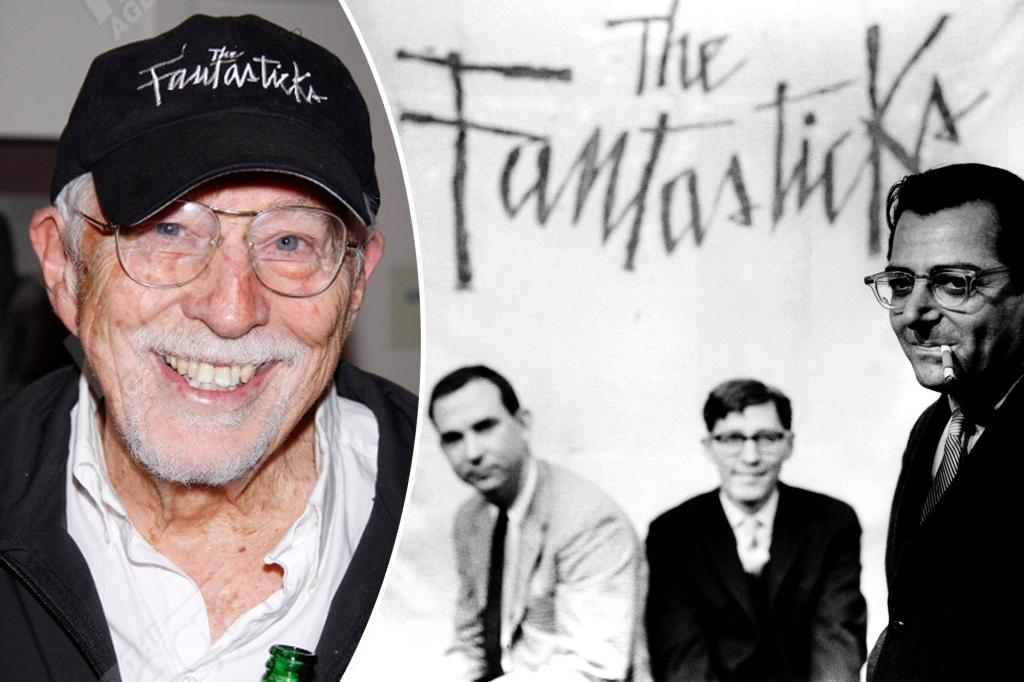 Tom Jones, the renowned lyricist, director, and writer of "The Fantasticks," the record-breaking musical, has passed away at the age of 95. Jones, who had been battling cancer, died at his home in Sharon, Connecticut.
Jones achieved great success and recognition throughout his career, and in 1998, he was inducted into the American Theatre Hall of Fame for his exceptional work on "The Fantasticks" and other Broadway shows.
"The Fantasticks," based on a play by Edmond Rostand, captivated audiences with its simplistic set and enchanting storyline, which mocks the classic "Romeo and Juliet" tale. The show received high praise and was awarded Tony Honors for Excellence in Theatre in 1991.
For an impressive 42 years, "The Fantasticks" was performed at the Sullivan Street Playhouse before moving to The Snapple Theater Center in 2006. The musical concluded its run in 2017, after an extraordinary 21,552 performances, setting a new record.
One of the standout songs from the production, "Try To Remember," became a chart-topping hit and was recorded by celebrated artists such as Ed Ames, Barbra Streisand, and Placido Domingo. Despite initially receiving mixed reviews, the enduring popularity of "The Fantasticks" prevailed, making it the longest-running musical in history.
Jones's partnership with composer Harvey Schmidt extended beyond "The Fantasticks." Together, they collaborated on other successful Broadway shows such as "110 in the Shade" and "I Do! I Do!" Their combined talent left an indelible mark on the theatrical world.
Jones leaves behind two sons, Michael and Sam. His passing has deeply affected the Broadway community, with veteran actor Danny Burstein expressing his admiration for Jones on social media.
The world of theater has lost a true icon, but Tom Jones's remarkable contributions to the stage will forever be remembered and cherished. His legacy will undoubtedly continue to inspire generations of artists, writers, and performers.