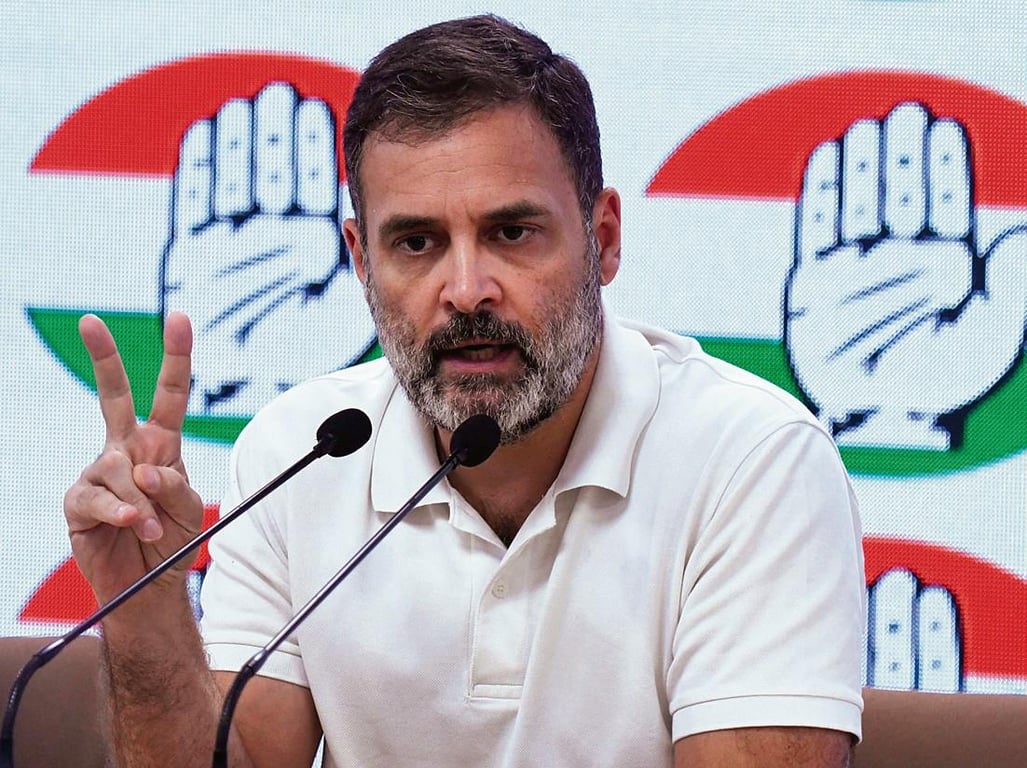 Headline: Rahul Gandhi Criticizes Prime Minister Modi's Behavior During Manipur No-Confidence Motion
In a recent development, Rahul Gandhi, leader of the Indian National Congress, has launched scathing criticism against Prime Minister Narendra Modi for his behavior during the no-confidence motion on Manipur in the Lok Sabha. Gandhi expressed his amazement at Modi's jovial mood while discussing a state that has been "on fire" for the past four months.
The Congress leader, in an effort to emphasize the seriousness of the situation in Manipur, believes it to be an insult to the state that the Prime Minister laughed and cracked jokes in Parliament. Gandhi accuses Modi of refusing to take necessary actions to stop the violence in Manipur and even suggested that he wants the state to suffer.
Drawing attention to another contentious issue, Gandhi also commented on the recent "Bharatmata" row, where the word was expunged from Parliament. He voiced his disagreement, considering it an insult to the idea of India, where everyone lives harmoniously. According to Rahul Gandhi, "Bharatmata" represents an idea of India where people have affection for each other, symbolizing unity and love for the country.
The no-confidence motion on Manipur, put forth by the opposition parties, was a crucial moment in Indian politics, addressing the ongoing insurgency and violence in the state. With the situation deteriorating and the need for immediate attention, Gandhi's critique of Modi's demeanor during this motion has caught the attention of many.
Critics argue that Modi's response to the grave issue at hand was inappropriate and undermined the seriousness of the matter. They believe it was crucial for the Prime Minister to exhibit a somber and empathetic attitude during discussions on a state that has been plagued by violence for months.
While the no-confidence motion did not yield the expected outcome, with the Modi-led government gaining the majority support, the impact of Gandhi's criticism is undeniable. His remarks have resonated with those who have been closely following the Manipur situation, and they believe that the government needs to take more concrete steps to address the state's issues.
As the debate continues to unfold, it remains to be seen how the Modi government will respond to the valid concerns raised by Rahul Gandhi. The nation eagerly awaits a resolution to the Manipur crisis and hopes for a cohesive and united India, where every citizen can live with peace and dignity.