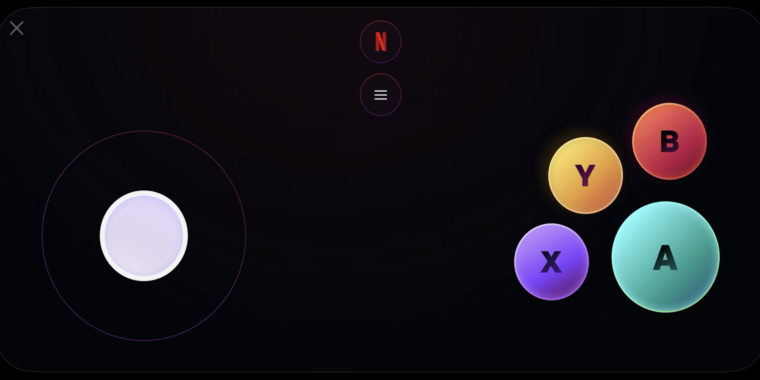 Title: Netflix Quietly Launches "Game Controller" App, Paving the Way for Expanding Gaming Offerings
In a surprising move, global streaming giant Netflix has stealthily rolled out a new iOS app, "Game Controller," hinting at the company's intentions to dive deeper into the realm of gaming. The app, designed specifically to enable subscribers to play games on their televisions, suggests a shift from mobile gaming to the living room.
At present, "Game Controller" is only accessible on iOS devices, but sources speculate that an Android version is on the horizon. Though the app currently lacks support for any games or TV apps, its mere presence and accompanying messaging strongly indicate that Netflix is preparing to change that in the near future.
Insiders reveal that Mike Verdu, Netflix's Vice President of Gaming, has dropped hints regarding the company's exploration of cloud gaming and an alternative business model, setting them apart from past attempts such as OnLive or Stadia. This may potentially align with Netflix's long-standing goal of continually evolving its streaming subscription service to meet changing audience demands.
Notably, Netflix subscribers will be able to access the forthcoming games through their regular TV streaming subscriptions. The games themselves will be available for download via the Apple App Store or Google Play, depending on the user's device.
The introduction of Netflix Games has generated considerable buzz within the industry, with some speculating that it could even outshine Apple's Arcade subscription service. With this strategic entry into gaming, Netflix aims to further enrich its expansive content library and fortify its position as an all-around entertainment provider.
Leanne Loombe, another prominent figure at Netflix, confirmed the company's exploration of cloud streaming and reaffirmed its mission to enable subscribers to play games on any device of their choosing. By embracing cloud gaming, Netflix seeks to eliminate restrictions on hardware while enhancing the accessibility and convenience of its emerging gaming catalog.
While further details and a concrete release schedule remain undisclosed, Netflix's latest development represents a tantalizing glimpse into the company's ambitious future endeavors. As streaming services increasingly blur the lines between different forms of entertainment, Netflix continues to leverage its position as a leader in the industry, adapting to the changing landscape and catering to the evolving desires of its global subscriber base.