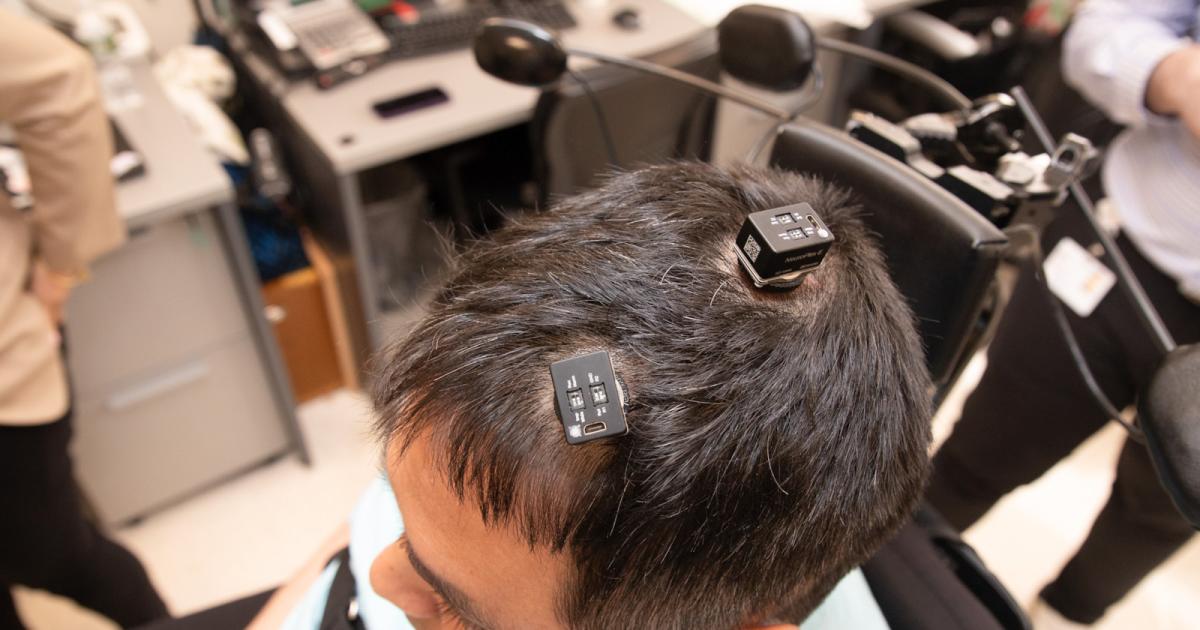 New York Man Regains Arm Movement and Feeling with AI Brain Implant Technology
New York – Keith Thomas, a resident of New York who suffered a spinal injury in 2020, has recently regained movement and feeling in his arm thanks to groundbreaking AI brain implant technology developed by the Feinstein Institute of Bioelectronic Medicine.
The research team at the Feinstein Institute conducted months of MRI mapping to precisely identify the specific areas of Thomas' brain responsible for arm movements and touch sensation in his hands. Following this detailed mapping, surgeons performed a surgical procedure that involved implanting microchips directly into Thomas' brain. The process lasted for a grueling 15 hours, during which Thomas was kept awake for certain parts to provide feedback on the sensations he was experiencing.
Additionally, external ports were installed on top of Thomas' head, which connected to a computer equipped with advanced AI algorithms that could interpret his thoughts and convert them into actions. The researchers refer to this approach as "thought-driven therapy", as it relies on the patient's intentions to initiate movement.
In recent lab tests, Thomas was able to voluntarily move his arm and feel touch sensations in his hand while connected to the computer. These promising results have shown signs of recovery even when the system is turned off, with Thomas reporting increased arm strength and new sensations in his forearm and wrist.
The research team hopes that through their thought-driven therapy approach, they can further enhance Thomas' sense of touch and mobility. They believe this pioneering technology has the potential to greatly impact the lives of individuals living with paralysis.
Chad Bouton, the developer of this revolutionary technology and principal investigator of the clinical trial, sees it as a game-changing approach that can provide people with paralysis the ability to live fuller and more independent lives in the future.
As this groundbreaking research continues to progress, it brings hope to the millions of people worldwide who are living with paralysis and seeks to reshape the future of healthcare by merging artificial intelligence with bioelectronic medicine.
Press Stories will continue to follow the developments of this remarkable technology and update our readers on the latest advancements in thought-driven therapy.