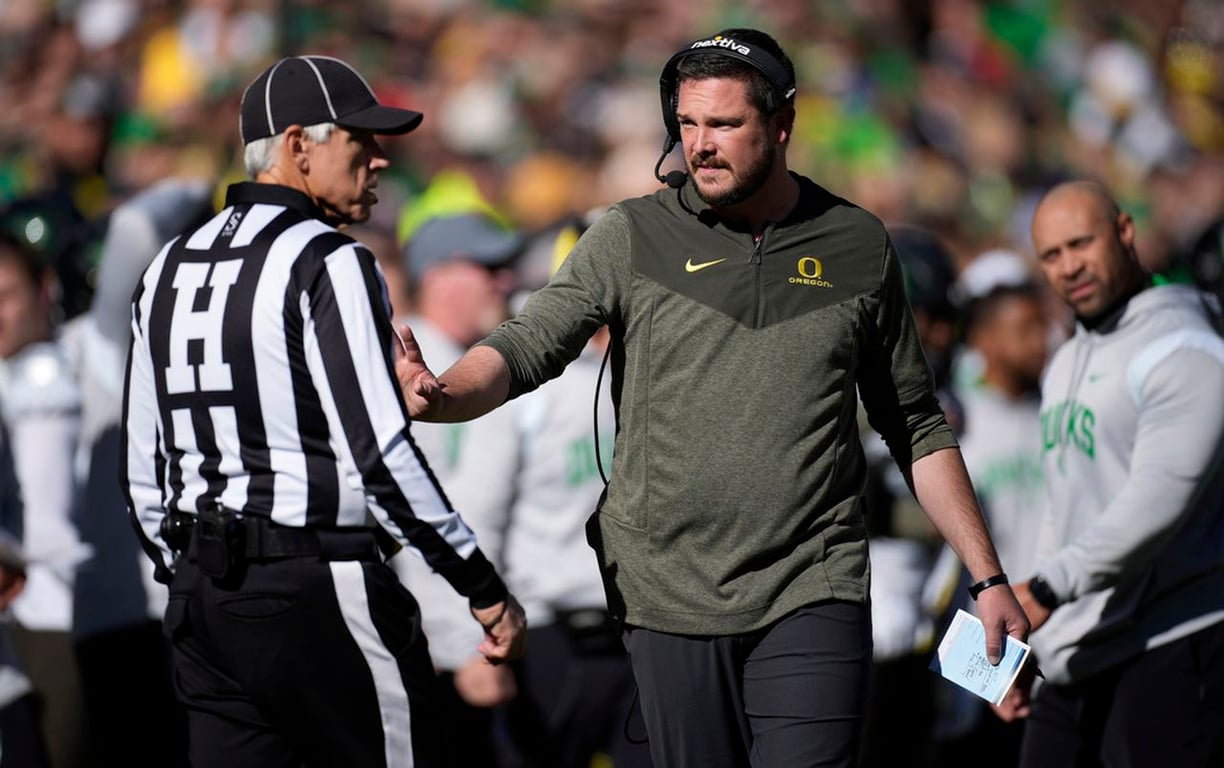 Title: University of Oregon Football Coach Questions Colorado's Conference Switch
Oregon's football coach, Dan Lanning, expressed his disappointment with Colorado's recent decision to switch conferences during the University of Oregon's annual football media day. Lanning's comments came after Oregon's dominant victory over Colorado last season, in which the Ducks secured their eighth win in nine meetings between the two teams.
When asked about the latest move in conference realignment, Coach Lanning openly questioned the impact of Colorado's presence in the Pac-12. He admitted that he couldn't recall any significant wins or achievements from the Buffaloes on the football field.
Since joining the Pac-12 in 2011, Colorado has had a less than impressive record, with only one winning season in 2016. This lackluster performance has raised eyebrows among football enthusiasts, including Coach Lanning.
As the football season approaches, the Ducks will have the chance to face off against the Buffaloes once again. The game, scheduled for September 23 at Autzen Stadium, will mark the debut of Deion Sanders as the new head coach of the Colorado team. Sanders, a former NFL superstar, brings an added layer of excitement and intrigue to the matchup.
Both teams will be eager to prove their worth on the football field, with Oregon aiming to continue their dominance over Colorado. Coach Lanning's remarks undoubtedly highlight the disparity in recent performances between the two teams, adding fuel to the fire ahead of their upcoming clash.
While the comments made by Coach Lanning may be seen as controversial, they reflect the overall sentiment among Oregon fans and football followers who have been unimpressed with Colorado's performance over the years.
As conference realignment continues to reshape the competitive landscape of college football, fans and pundits will eagerly anticipate how this switch will ultimately impact both the Pac-12 and Colorado.
As the game draws near, all eyes will be on Autzen Stadium as the Ducks and Buffaloes take the field, eager to leave their mark on the season and settle any lingering doubts about their prowess.