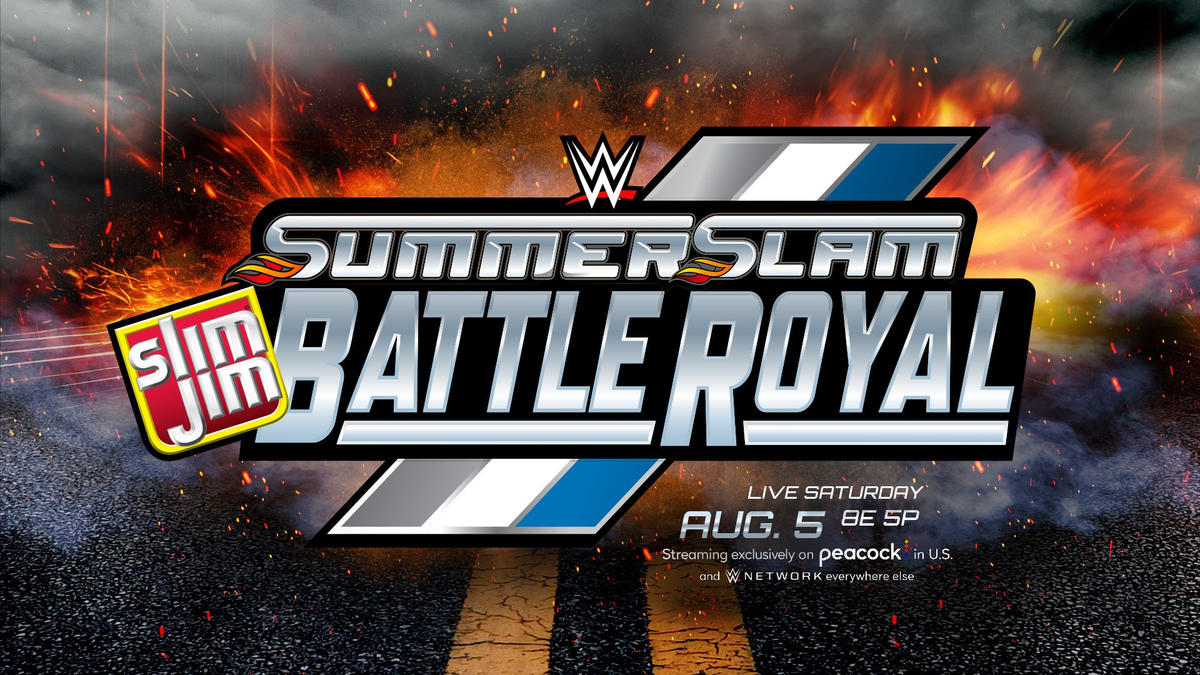 Title: SummerSlam Battle Royal Adds a Thrilling Twist to the Biggest Event of the Summer
In a bid to make the already thrilling SummerSlam event even more exciting, WWE has announced the introduction of the SummerSlam Battle Royal, presented by Slim Jim. Superstars from the world of professional wrestling will engage in intense competition, fighting for glory in a total free-for-all.
The rules of the Battle Royal have been set to ensure an edge-of-your-seat experience. According to these rules, a competitor will be eliminated from the match if they are thrown over the top rope, with both feet hitting the ringside floor. This high-stakes rule will keep the audience guessing and create an atmosphere full of nail-biting moments.
The upcoming event promises to be action-packed, as Superstars will have to defend themselves from attacks coming from all directions. With no alliances or team-ups allowed, each competitor will fight tooth and nail to emerge victorious as the last Superstar standing in the squared circle.
Wrestling fans across the globe can mark their calendars for Saturday, Aug. 5, at 8 ET/5 PT, as SummerSlam is set to showcase an unforgettable showdown. The event will be available for live streaming on Peacock for viewers in the United States, while WWE Network will provide access to viewers everywhere else.
The SummerSlam Battle Royal is generating a wave of anticipation among fans and pundits alike. Speculation is rife about which Superstar will outlast the competition and etch their name in wrestling history. Will it be a fan-favorite hero or an underdog challenger ready to seize the moment?
As the countdown to SummerSlam begins, anticipation continues to build for this unparalleled event. Will a rising star steal the spotlight, or will a seasoned veteran prove their dominance? Wrestling enthusiasts are eager to witness the electrifying action, as the SummerSlam Battle Royal promises to be an unforgettable spectacle.
Don't miss out on all the excitement! Tune in to SummerSlam on Aug. 5 and witness the thrilling culmination of the summer's most eagerly anticipated event.