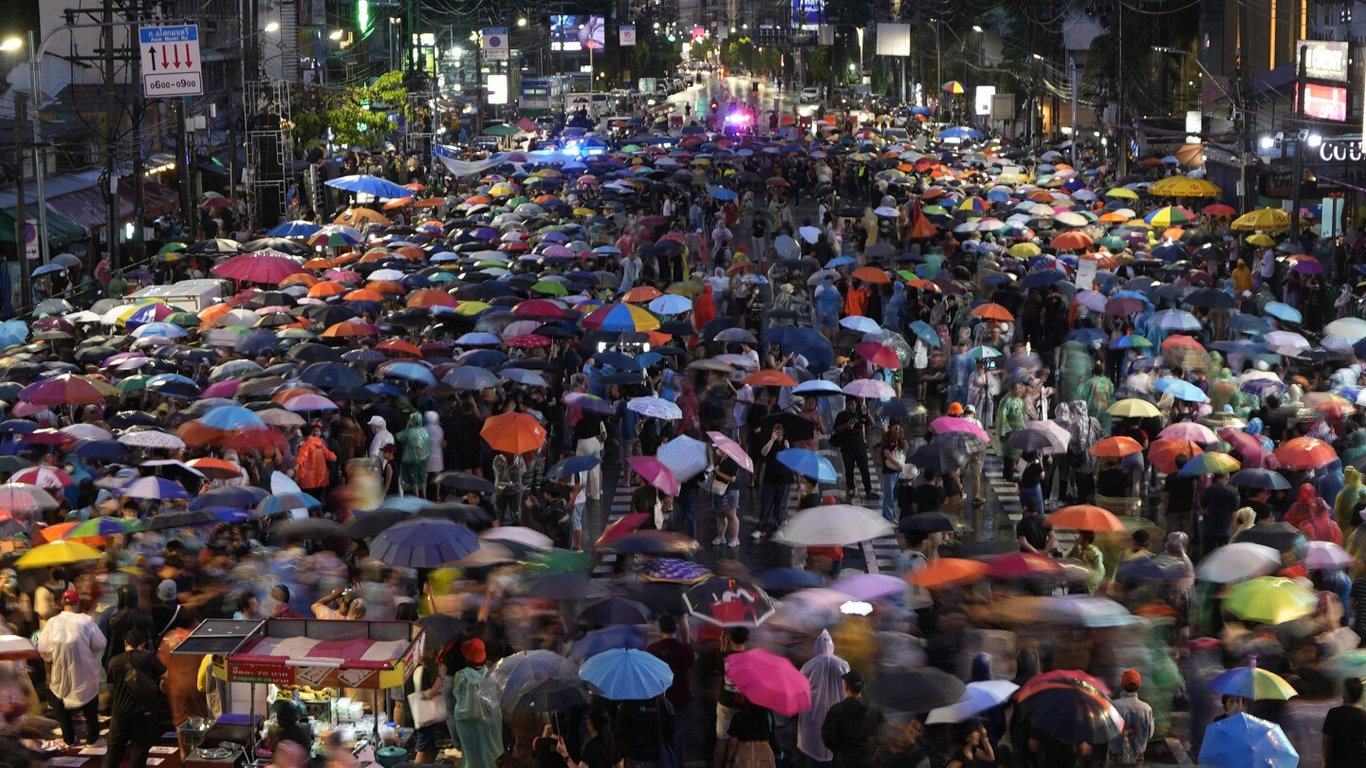 Title: Protesters Rally in Bangkok Demanding Conservative Senators Stop Blocking Prime Minister Appointment
Subtitle: Move Forward Party's supporters express outrage over senators impeding democratic transition after general election victory
Bangkok, Thailand – In a show of frustration and determination, hundreds of citizens in Bangkok gathered on Monday to demand an end to the conservative senators' obstruction of the naming of a prime minister from the winning coalition following May's general election. The protesters, who are supporters of the Move Forward Party, are enraged by the senator's actions, as they were appointed by the military and pride themselves on upholding traditional royalist values.
The Move Forward Party, a surprise winner in the election, faced challenges when its leader failed twice to be confirmed as the next prime minister due to insufficient votes from the senators. Angered by this undemocratic setback, approximately 1,000 demonstrators convened at Bangkok's Asok intersection, calling for the senators to step down and pleading with political parties in the coalition to refrain from aligning with supporters of the outgoing government.
The Move Forward Party emerged victorious in the general election and subsequently formed an eight-party coalition. However, for a prime minister to be appointed, they must receive support from both the lower house and the unelected Senate. Pita Limjaroenrat, the party's leader, was rejected in the first vote and was barred from being nominated again.
In response to the setback, the coalition convened a meeting to discuss the situation and announced that the Pheu Thai Party, another member of the coalition, would nominate its candidate to lead the government. The Pheu Thai Party has engaged in discussions with other parties, including those that supported the outgoing government. However, they have not yet ruled out excluding the Move Forward Party from the coalition.
Some supporters of the Move Forward Party are urging the coalition to remain intact and not invite new members from the opposite end of the political spectrum. They argue that the party's victory in the general election was motivated by the public's desire for structural reforms, reduced military influence, and the confrontation of big business monopolies.
As tensions rise and calls for democratic reform strengthen, the citizens of Bangkok eagerly await the resolution of this impasse. They are hopeful that their voices will be heard and that the conservative senators will eventually yield, allowing the will of the people expressed through the election to prevail. The coming days will undoubtedly prove crucial in determining the fate of Thailand's political landscape.