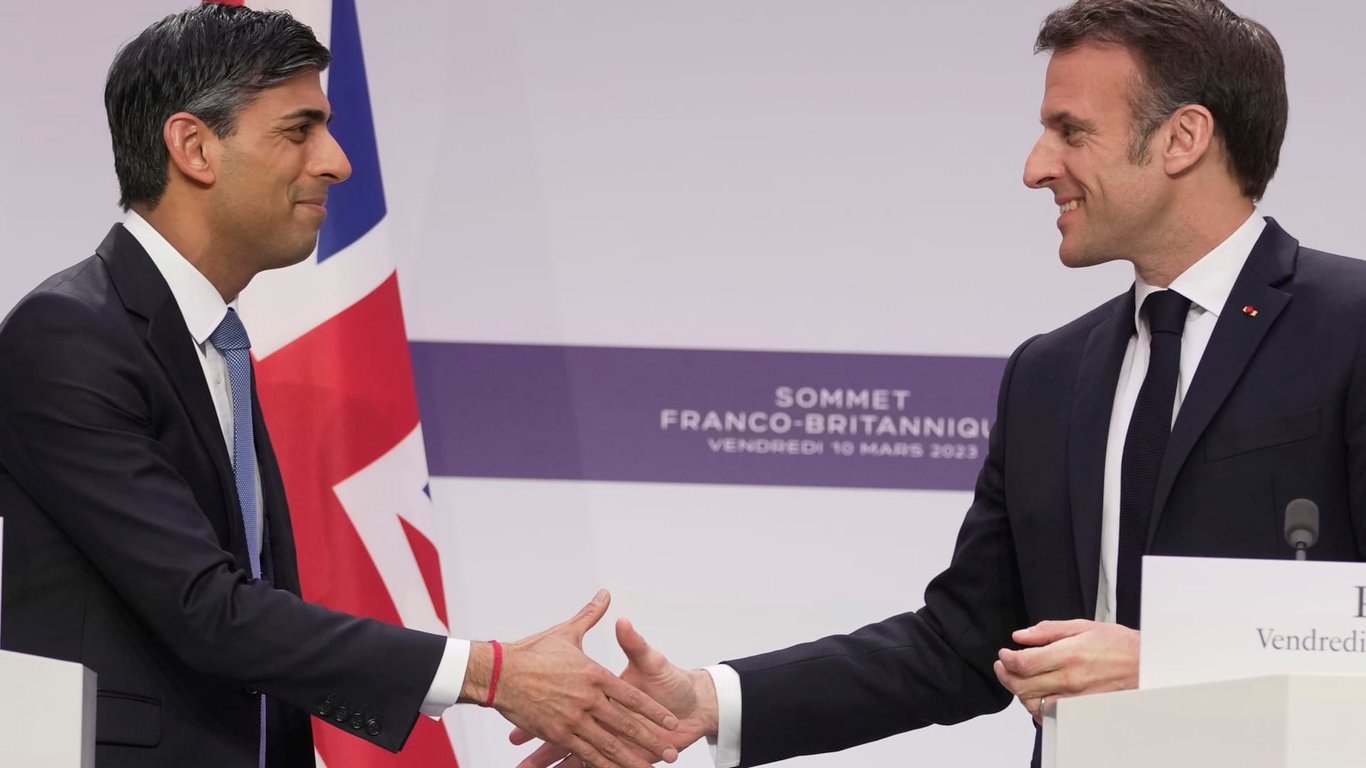 France and the UK Vie to Become Europe's AI Capital
In a rapidly changing global landscape, France and the UK are locked in a fierce competition to establish themselves as the hub of artificial intelligence (AI) in Europe. As AI continues to revolutionize industries and shape the future, both nations are vying for dominance in this transformative field.
French President Emmanuel Macron recently made a bold move by announcing an additional 500 million euros in funding for AI at the VivaTech conference in Paris. This substantial investment is in addition to the previous commitments made by the French government. Macron's strong support for AI underscores his vision of positioning France as a leader in this cutting-edge technology.
Meanwhile, the UK government has pledged a staggering £1 billion for supercomputing and AI research, emphasizing their commitment to advancing AI capabilities within the country. This significant investment is a clear indicator of the British government's determination to establish the UK as a global AI powerhouse.
However, differences in AI regulation have raised concerns about the potential impact on these nations' AI ambitions. The European Union (EU) has recently implemented the AI Act, which bans certain applications of AI. This Act also brings the French jurisdiction directly under its purview. Some experts believe that this move could make France "less attractive" for AI investment, as it could face stricter regulations compared to the UK.
In contrast, the UK favors a principles-based approach and has issued a white paper advising on existing regulations. This more flexible approach has drawn praise for being more attractive to tech entrepreneurs and investors who seek a less stringent regulatory environment.
Interestingly, industry experts believe that France, Germany, and the UK are all strong contenders to lead in AI within Europe. However, with the implementation of the AI Act, concerns have been raised that France, and by extension the EU, could face disadvantages compared to the UK. If the UK were to adopt a more favorable AI law, it could potentially attract more investment and talent, shifting the balance of power in this ongoing competition.
Moreover, the UK's political crises have been viewed as a potential deterrent for tech entrepreneurs, dampening the appeal of establishing startups in the country. The uncertainties surrounding Brexit and other political uncertainties have led to criticisms of the UK's attractiveness as a destination for tech innovation.
As the race to become Europe's AI capital intensifies, both France and the UK are leaving no stone unturned to assert their dominance in this transformative technology. Only time will tell which nation will emerge victorious in this high-stakes battle, shaping the future of AI in Europe and beyond.