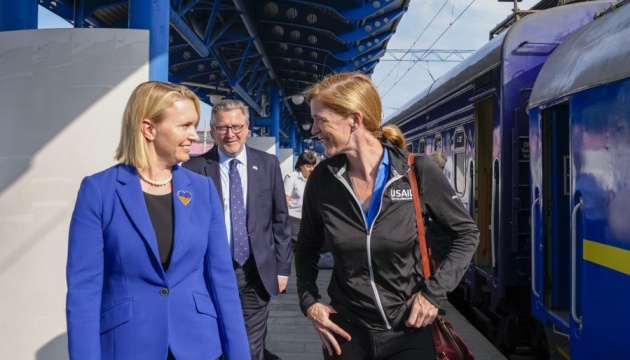 This Monday, US Agency for International Development (USAID) Administrator Samantha Power made an official visit to Ukraine.
"It's good to be back in Ukraine. Even as the Ukrainian people fight back against Putin's brutality, they look to the future — they innovate, transform, and rebuild. Follow us in the coming days to see how America is partnering with them to build that future." Samantha Power announced on Twitter.
During the visit, the US diplomat is scheduled to speak with members of the Ukrainian government and meet with farmers, business leaders, representatives of civil society, the energy sector and mental health experts.
Ukraine to announce $500 million (€445 million) in new humanitarian aid
Usaid signed a cooperation agreement with Ukraine in 1992 to contribute to the country's economic, political and social development. The agency says it has given him $9.88 billion (8.8 billion euros) in development aid and humanitarian aid since the Russian invasion began.