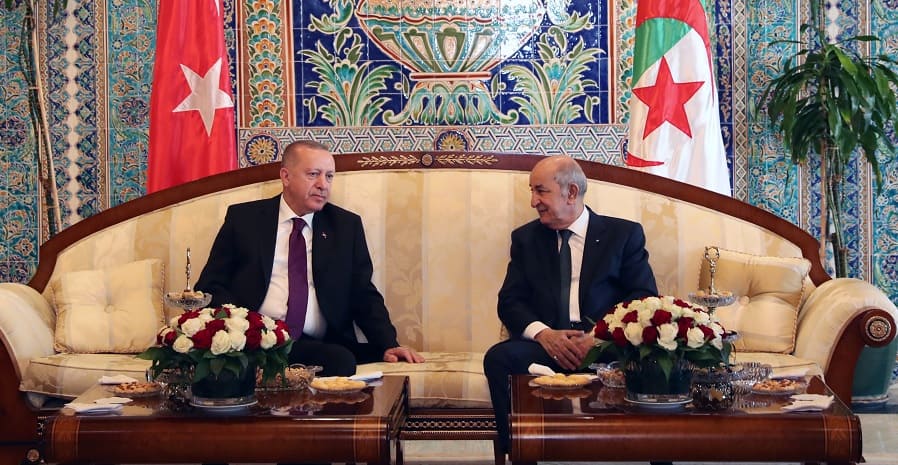 Erdogan's Turkey has not forgiven Paris and the French president, Emmanuel Macron, for aligning with Abdelmadjid Debon, one of Turkey's fiercest rivals and enemies in the Maghreb and African scenes. After the disappointment, Ankara is now expressing its displeasure, especially following France's announcements about hosting a high-level bilateral cooperation group planned between the two Algerian and French governments next October.
Many important economic and political issues will be discussed and will be the subject of an official agreement between the two countries, especially a meeting in key areas such as natural gas and judicial or defense cooperation. Areas where Turkey has established itself strongly in Algeria and Turkish interests are now threatened by the French lobby.
In the energy and mining sectors, Erdogan's Turkey had to make several concessions, allowing its companies to gain a certain grip on the economic nerves. Since the beginning of the rapprochement between Algiers and Paris these projects have experienced an intriguing lull.
Faced with this reversal of the situation, Ankara has decided to show its displeasure by freezing its cooperation with the Algerian authorities in the matter of several security and judicial files. Worse still, Ankara unleashed the heavy artillery by sending requests to the Algerian security services for judicial cooperation and information related to the real estate and financial assets of several Algerian businessmen and political figures. These security and judicial letters from Ankara have caused great unrest in Algiers. And Ankara's anger will be even more damaging in the coming months. We will come back to that.