At nearly 140 meters high, the Great Pyramid of Cheops in Egypt was the world's tallest monument for thousands of years. Its construction and that of its two neighbors required millions of stones, some of which came from quarries far away from the Giza Plateau. How did the Egyptians manage to get them there four thousand years ago?
Over the past twenty years, a scientific consensus has developed around a hypothesis: An arm of the Nile is now dry, an artificial basin dug to allow ships to deliver their cargo to the base of the construction sites. A new Franco-Egyptian study adds elements to this already solid theory by reconstructing the region's hydrographic past over the last eight thousand years. The results were published in the journal on Monday, August 29 Proceedings of the National Academy of Sciences.
"The Most Complicated Puzzle"
Christophe Morhange, a professor at the European Center for Research and Education in Environmental Geosciences in Aix-en-Provence (Bouches-du-Rhône) and director of the study, conducted surveys at various locations in the area. This must have been an ancient branch of the Nile.
"In these samples, we found pollen grains originating from about sixty plants, which allows us to follow the changes in vegetation that the region has experienced in the past."The study's first author, Hadir Sheesha, is pursuing a PhD in the subject.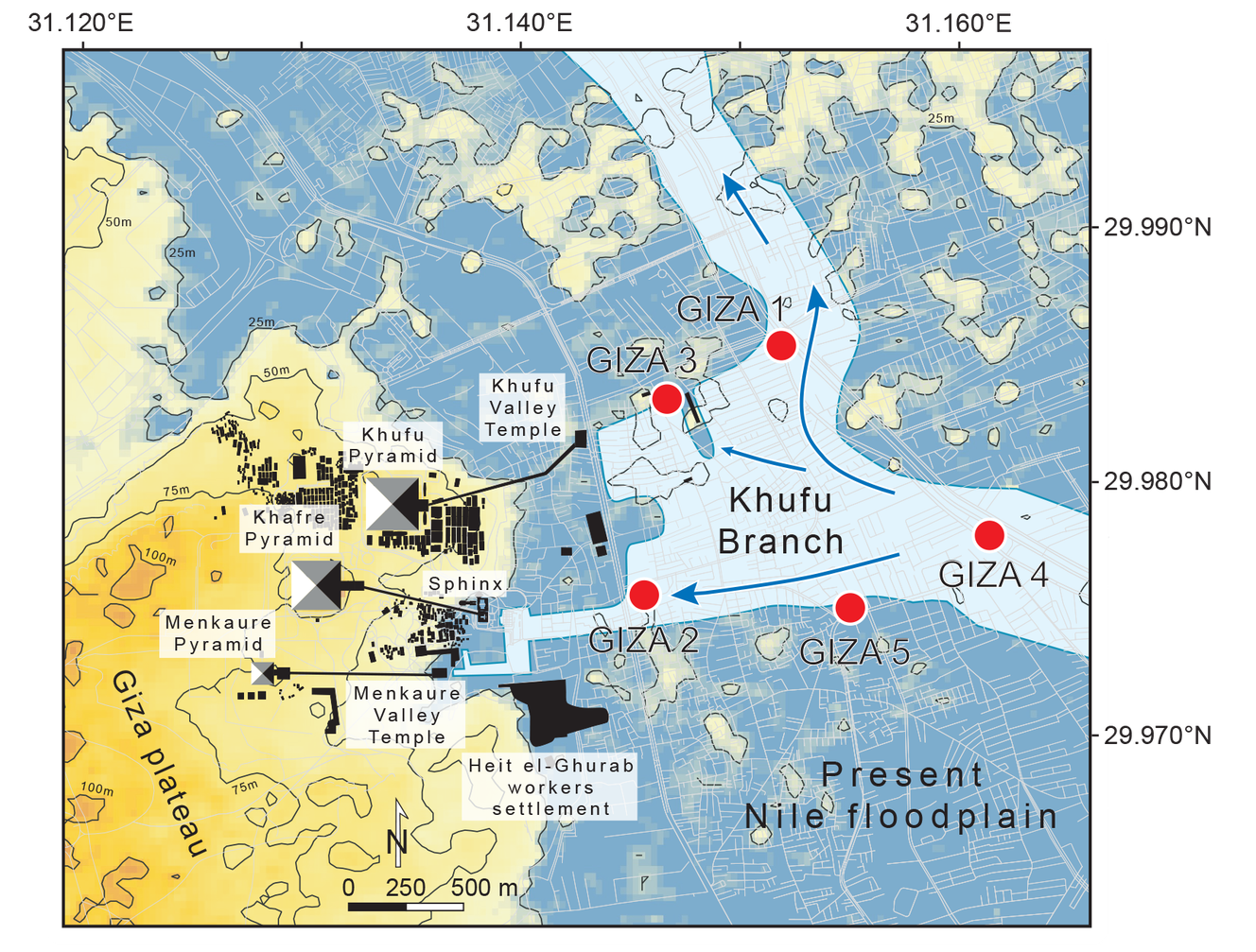 As each plant adapted to specific environmental – and especially hydrological – conditions, this paleopalynologist traced the evolution of the water level in the region. The results confirm the existence of an arm of the Nile that had been dry for centuries, but whose condition would have been suitable for Egyptian exploitation at the time the pyramids were built.
This work "Reveals original light on the evolution of the Nile and a new piece to a very complex puzzle", Comments by Cécile Blanchet, paleoclimatologist at the Geoscience Research Center in Potsdam (Germany).
The local geography has changed
"In 1970, the first core samples were taken during the installation of the sewer networkDescribes Pierre Dalet, director of the Egyptological Research Center at the Sorbonne. American archaeologist Mark Lehner, a pioneer in this field, whose analysis had already indicated the existence of a series of artificial basins dug by the Egyptians to facilitate access for ships to the plateau. » The excavation of an old harbor by Lehner, and later by the French Egyptologist, the discovery of papyri describing the landscape of river development, lent credence to this hypothesis.
In this article you should read 11.84%. The following is for subscribers only.