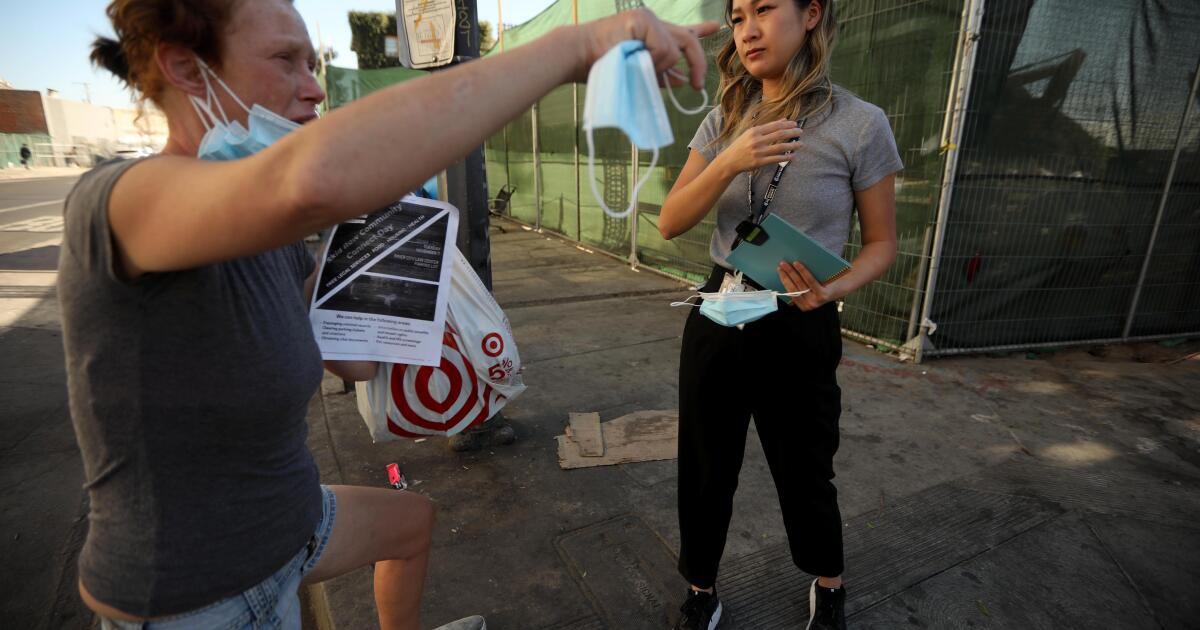 Title: Syphilis Cases Increase in L.A. County, Putting Newborns at Risk
In a concerted effort to tackle the rising incidence of syphilis cases in Los Angeles County, public health investigator Maggie Tran is leading a specialized team dedicated to identifying and treating women of childbearing age who have tested positive for the disease. The team's vital mission comes as cases of syphilis have been on the rise, causing devastating effects on newborns.
Alarming statistics reveal that L.A. County reported a staggering 136 cases of infected newborns last year, a significant increase from just four cases a decade earlier. Syphilis, a sexually transmitted infection, can lead to organ damage, dementia, and blindness if left untreated. However, the disease can be effectively stopped with antibiotics if detected and treated in time.
Tran and her colleagues on the syphilis special investigation team face the challenging task of tracking down patients who have slipped away from the health system. Often, these individuals have a history of trauma, mental health conditions, substance use, developmental disabilities, or fear and stigma surrounding healthcare. Factors such as the fear of losing custody of their children or immigration concerns further complicate the situation.
To locate these hard-to-reach patients, Tran utilizes various databases and records, sometimes finding them through jail bookings. Missing the necessary treatment can result in restarting the treatment process, underscoring the importance of keeping tabs on these individuals.
The syphilis crisis has been greatly exacerbated by the COVID-19 pandemic, which led to interruptions in testing and treatment services. For example, routine syphilis screening at a county jail in L.A. County was suspended for two years during the pandemic, further compounding the problem.
While pregnant patients in California are legally required to be screened for syphilis, some never receive prenatal care or lack regular contact information for follow-up care. Access to care is particularly critical for preventing syphilis, especially for unhoused individuals and those dealing with drug addiction.
To combat this public health crisis, the Los Angeles County syphilis team has been diligently working to locate and treat patients with the aid of state grants. The team provides incentives and assistance to ensure that patients complete their treatment, recognizing the importance of early intervention and prevention.
As the fight against syphilis continues, it is essential for communities to prioritize accessibility to healthcare services, particularly for vulnerable populations. By raising awareness, implementing regular screenings, and ensuring comprehensive healthcare, we can work towards significantly reducing the incidence of syphilis and safeguard the well-being of future generations.