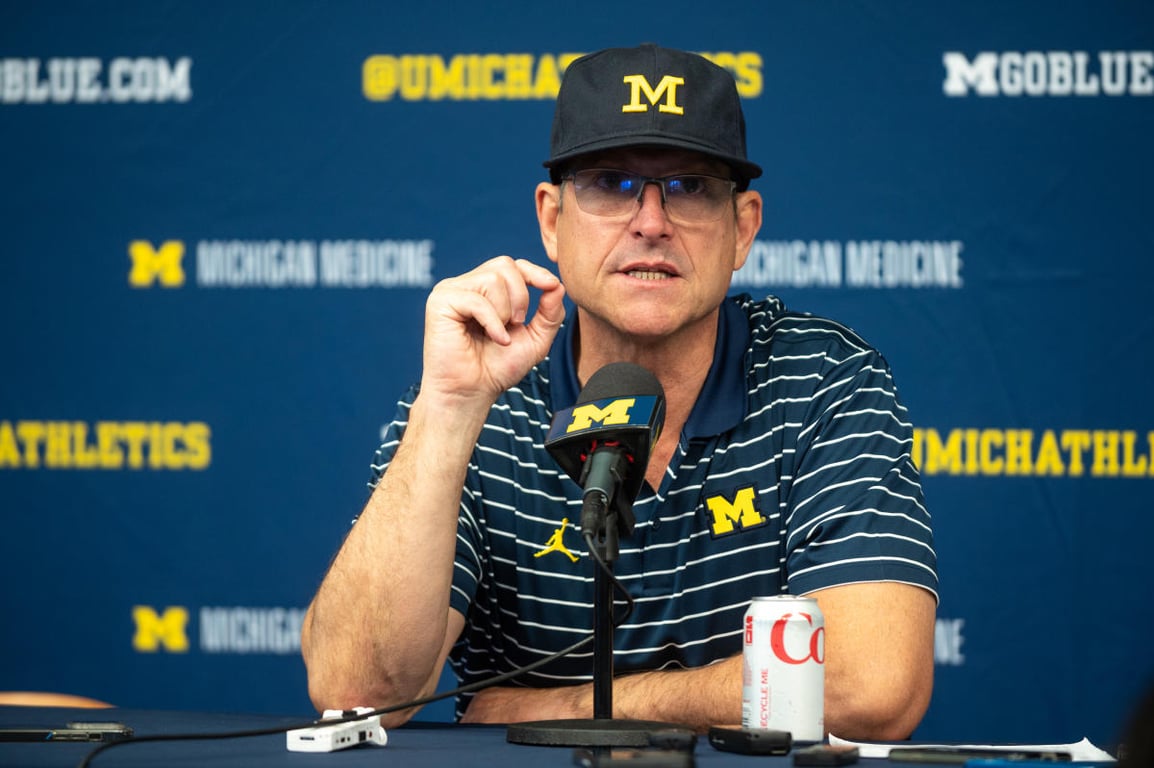 Michigan coach Jim Harbaugh's status for upcoming games against Maryland remained uncertain as a hearing loomed regarding his ongoing suspension. The Big Ten Conference had suspended Harbaugh for three games in response to allegations of an in-person sign-stealing scheme within the University of Michigan's football program. However, the conference lacked evidence implicating Harbaugh himself in the scheme.
Michigan has petitioned for a stay against the suspension, arguing against the Big Ten's authority to discipline the school. A hearing to determine Harbaugh's status for future games is scheduled for Friday. The outcome of the hearing will have significant implications for Michigan's football program.
The timeline of events leading up to the legal proceedings began on October 18 when the NCAA informed the Big Ten about allegations related to an in-person scouting scheme within Michigan's football program. The following day, Yahoo Sports reported on the investigation, prompting Harbaugh to deny any knowledge or involvement in illegal sign-stealing activities.
On October 20, Michigan took action by suspending analyst Connor Stalions, who was identified as a central figure in the scouting allegations. Further evidence came to light on October 24 when it was revealed that Stalions had purchased tickets to non-Big Ten games as part of the scouting scheme.
The situation escalated on October 31 when Central Michigan launched an investigation to determine whether Stalions was on its sideline during a game against Michigan State. On November 2, the Big Ten presented Michigan with evidence of Stalions' involvement in the scouting operation, prompting the school and Stalions to mutually agree to part ways the following day.
On November 4, the Big Ten formally notified Michigan of violations to its sportsmanship policy. Michigan replied on November 8, challenging the conference's authority to discipline the school. However, on November 10, Harbaugh was suspended for three games, despite no direct evidence of his involvement in the alleged scheme.
Determined to clear their coach's name, Michigan filed for a stay against the suspension on November 11, leading to the upcoming hearing scheduled for November 17. The outcome will decide whether Harbaugh can coach in future games and will mark a crucial point in the ongoing dispute between Michigan and the Big Ten.
As the legal proceedings unfold, Michigan continues to contest the Big Ten's actions, arguing that the conference lacks evidence and has exceeded its boundaries in suspending Harbaugh. The upcoming hearing will provide much-needed clarity for both Harbaugh and the Michigan football program.