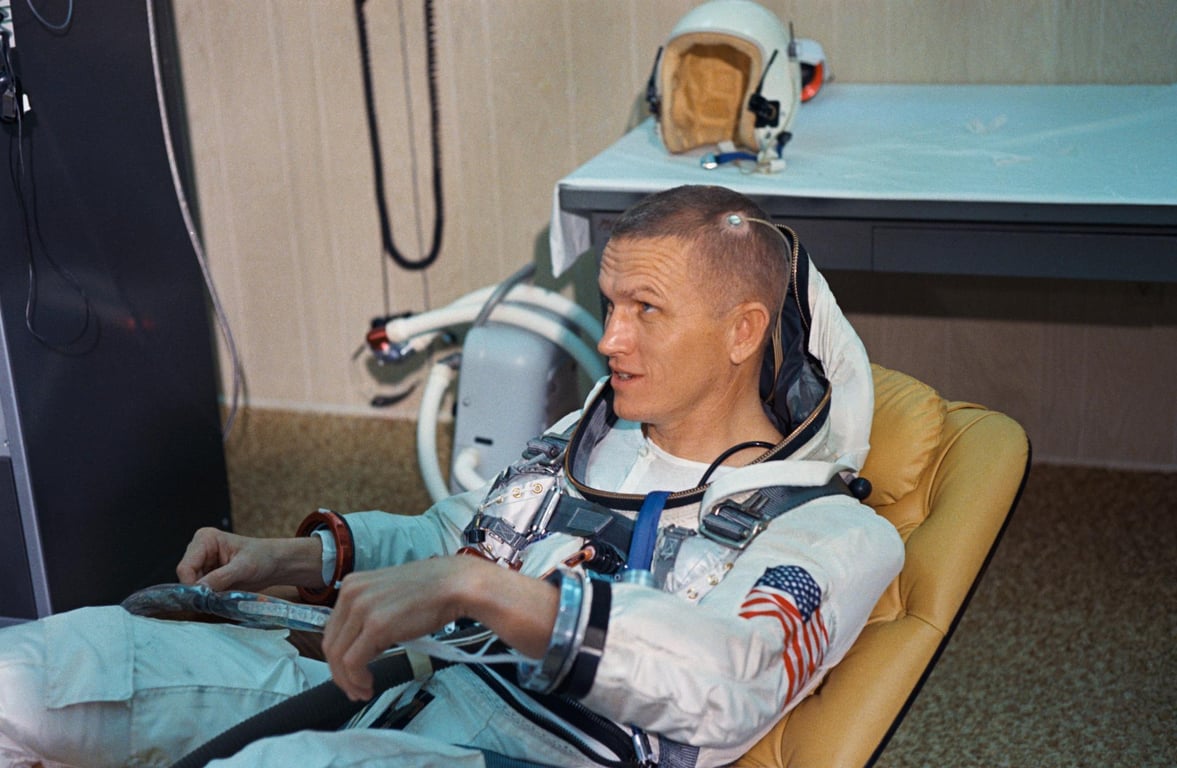 Frank Borman, a renowned American astronaut and former head of Eastern Air Lines, has sadly passed away at the age of 95. Borman had an impressive career as an Air Force fighter and test pilot before venturing into space.
One of his most significant accomplishments was commanding the Gemini 7 and Apollo 8 missions. Apollo 8, in particular, holds great historical importance as it was the first manned mission to successfully orbit the moon. Borman's leadership played a crucial role in the success of the Apollo program and subsequent moon landings.
Interestingly, Borman was selected to lead Apollo 8 after the mission was altered to counter the Soviet Union's lunar circumnavigation. This decision greatly impacted the race to the moon, as it confirmed vital navigation techniques and computer software needed for moon travel. Additionally, during the mission, Borman and his team captured the iconic "Earthrise" photograph, showcasing our planet from the moon's perspective.
The year 1968, which marked the Apollo 8 mission, was a tumultuous time characterized by significant events such as the Tet Offensive, assassinations, and widespread unrest. Despite these challenges, Borman and his crew represented hope and accomplishment as they embarked on a groundbreaking journey.
After his tenure at NASA, Borman served as a special presidential envoy for President Nixon. In this capacity, he worked tirelessly to secure the release of American prisoners of war held in North Vietnam. Borman's dedication to public service was admirable and demonstrated his commitment to his country.
In addition to his accomplishments in space and politics, Borman made an indelible mark on the commercial aviation industry. He joined Eastern Air Lines and swiftly climbed the ranks to become CEO and chairman of the board. Under his leadership, the airline experienced initial success, but challenges posed by deregulation and financial difficulties necessitated his resignation in 1986.
Borman chronicled his extraordinary life in his autobiography, Countdown, which was published in 1996. Even in his retirement, he continued to contribute to the field of exploration by serving on corporate boards and sharing his wisdom and experiences.
Upon hearing the news of Borman's passing, NASA Administrator Bill Nelson paid tribute to his remarkable contributions to the agency and his lasting impact on future generations of explorers. Borman's legacy as an astronaut, aviation executive, and public servant will undoubtedly be remembered for years to come.