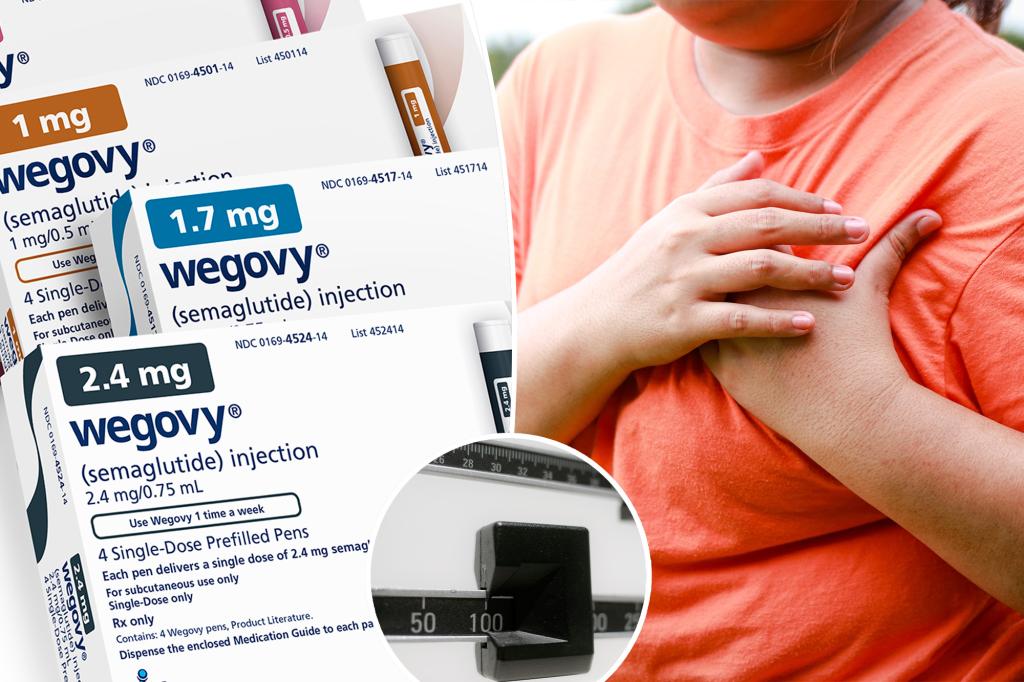 Breaking News: New Study Shows Obesity Drug Wegovy Reduces Risk of Heart Problems by 20%
In a breakthrough study, the obesity drug Wegovy has been found to reduce the risk of severe heart problems by 20%. Led by Dr. Michael Lincoff, the research team discovered that Wegovy is more than just a weight loss therapy; it can effectively lower the occurrence of cardiovascular events.
The study, funded by Novo Nordisk, involved over 17,600 participants from 41 countries who had preexisting cardiovascular disease and a body mass index (BMI) of 27 or greater. Half of the participants received weekly injections of Wegovy, while the other half received a placebo. The participants were closely monitored for an average of three years.
The results were significant. It was found that only 6.5% of those who received Wegovy experienced a heart attack, stroke, or died from a heart-related cause, compared to 8% of those who received the placebo. This represents a reduction in heart-related events of 20%.
Additionally, participants on Wegovy experienced an average weight loss of 10% and were able to maintain this weight loss throughout the trial. Dr. Martha Gulati, a heart expert not involved in the study, observed that Wegovy patients also showed improvements in inflammation, cholesterol levels, blood sugars, and blood pressure.
However, it remains unclear whether these positive outcomes are solely due to weight loss or if the drug itself plays a significant role. Novo Nordisk has requested that the Food and Drug Administration (FDA) include the heart benefits of Wegovy on its label, similar to the label of their diabetes drug, Ozempic.
Despite its promising results, it is worth noting that some participants in the study reported significant side effects, including nausea, vomiting, and diarrhea. These side effects led some participants to discontinue the treatment.
Furthermore, obesity medications like Wegovy often come with high price tags and are typically not covered by private health insurance.
The findings of this pivotal study open up new possibilities for the treatment of obesity and its associated cardiovascular risks. As researchers continue to explore the potential benefits and drawbacks of Wegovy, patients and healthcare providers must weigh the risks and benefits of the drug carefully.
Press Stories will provide updates on any developments regarding Wegovy and its potential implications on the treatment of obesity and heart problems.