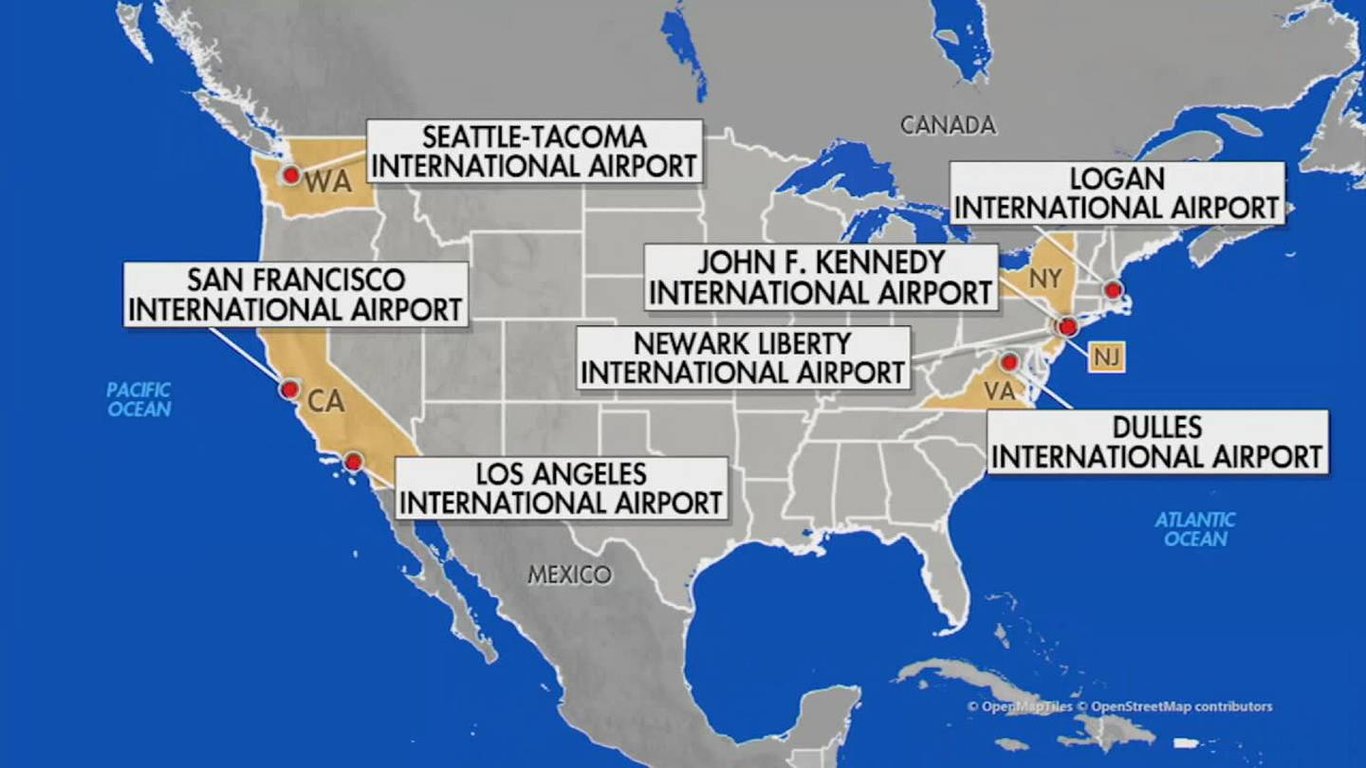 Title: CDC Introduces Traveler-Based Genomic Surveillance System at International Airports
In a bid to detect and curb the spread of SARS-CoV-2 variants, the Centers for Disease Control and Prevention (CDC) has implemented the Traveler-based Genomic Surveillance system at international airports. This groundbreaking initiative aims to enhance public health strategies against infectious diseases by monitoring travelers for various pathogens.
As part of a pilot program, Logan International Airport in Boston is taking a pioneering step forward by testing international travelers for dozens of pathogens. Besides the potentially deadly COVID-19, the screening will also include common respiratory viruses such as flu, RSV, and others. Nasal samples will be collected from arriving travelers for analysis, with positive samples being sent to the CDC for further investigations.
Taking the fight against illness even further, airport authorities will also test wastewater from specific flights. By monitoring the wastewater, they hope to identify potential outbreaks and promptly enact measures to prevent the further spread of diseases, which is of utmost importance during the holiday season.
The success of this innovative program greatly relies on the cooperation of travelers who provide essential information that aids in the prompt detection and prevention of pathogen transmission. By collecting critical data early on, the CDC hopes to swiftly respond to potential health threats and contain them before they become epidemics.
Pathogen surveillance is not limited to Logan International Airport alone. The CDC aims to expand this initiative to other major airports in the United States. Washington Dulles International Airport, John F. Kennedy International Airport, and San Francisco International Airport are among the key locations that will soon adopt the Traveler-based Genomic Surveillance system. This expansion will bolster the nation's efforts to safeguard public health and prevent the emergence of novel and potentially dangerous disease strains.
Meanwhile, travelers are strongly advised to adhere to recommended hygiene practices to minimize their risk of contracting and spreading infectious diseases. Frequent handwashing and the use of hand sanitizers are vital preventative measures that can significantly reduce the spread of illness.
With the implementation of the Traveler-based Genomic Surveillance system in international airports, the CDC aims to create a safer travel environment for everyone. By proactively monitoring and identifying potential disease threats, authorities can take swift action to protect public health, mitigating the risk of outbreaks and improving the overall well-being of society.