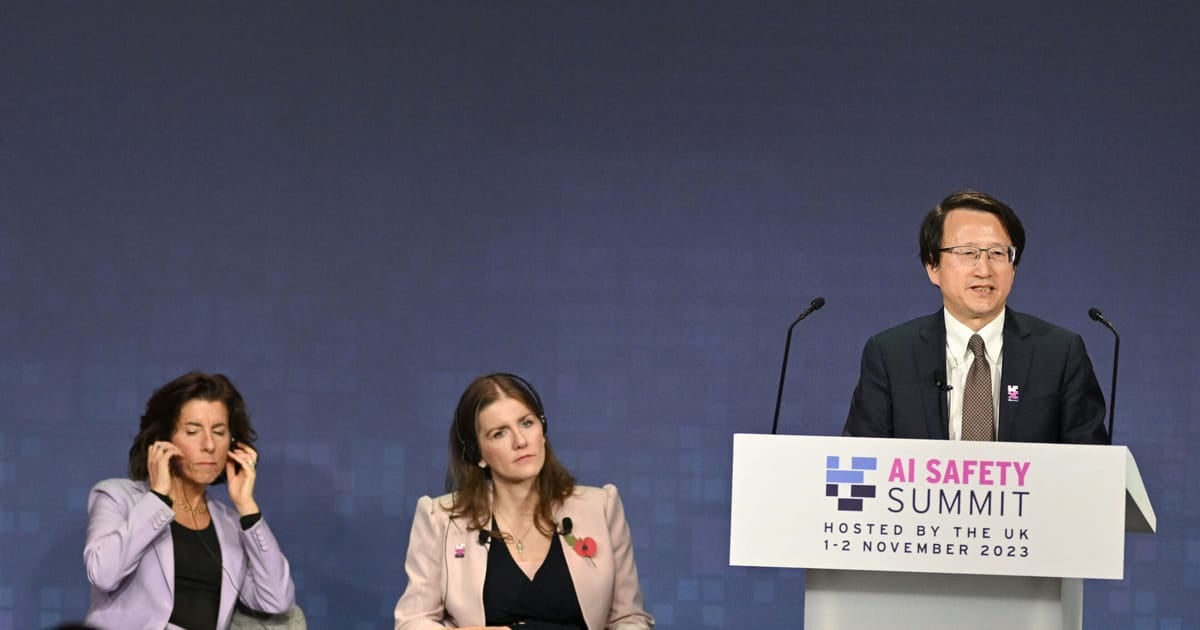 Bletchley Park, the historic site known for its role in deciphering German codes during World War II, recently hosted a two-day AI Safety Summit that brought together leaders from 27 countries. The summit aimed to address the potential risks associated with artificial intelligence (AI) and find ways to regulate its use.
Among the attendees were representatives from the United States and China, two countries that have been at the forefront of AI development. Despite ongoing tensions between the two superpowers, both nations signed an agreement at the summit known as the Bletchley Park Declaration. This declaration focused on "frontier AI" and committed governments to work towards trustworthy and responsible AI.
The summit comes at a time when several governments and organizations are increasing efforts to regulate AI. The United States government and the G7 group recently published separate initiatives to control and regulate AI technology. Additionally, the European Union is expected to complete its own legislation regarding AI in December. Furthermore, the newly-created UN AI advisory board will provide recommendations on AI governance by the end of 2023.
In a show of collaboration, both the US and China expressed their willingness to work together on AI governance, despite their ongoing disagreements on other fronts. This commitment to cooperation is seen as essential in ensuring that global efforts to regulate AI are effective and comprehensive.
Looking ahead, the next AI Safety Summit is scheduled to take place in South Korea in 2024, with plans for a third event in France next year. Furthermore, the UK and US announced plans to establish AI Safety Institutes for the exchange of analysis and expertise.
The renewed efforts to regulate advanced AI systems have been welcomed by the European Union's digital chief. Recognizing the need for global collaboration in setting guardrails for this transformative technology, the EU is actively engaging in the discussions and legislation surrounding AI regulation.
As the field of AI continues to advance rapidly, it is crucial to address the potential risks associated with its use. The AI Safety Summit at Bletchley Park and the agreements reached by leaders from around the world signify an important step in regulating AI and ensuring its responsible and ethical implementation. With countries and organizations working together, there is hope that the benefits of AI can be maximized while minimizing potential harms.