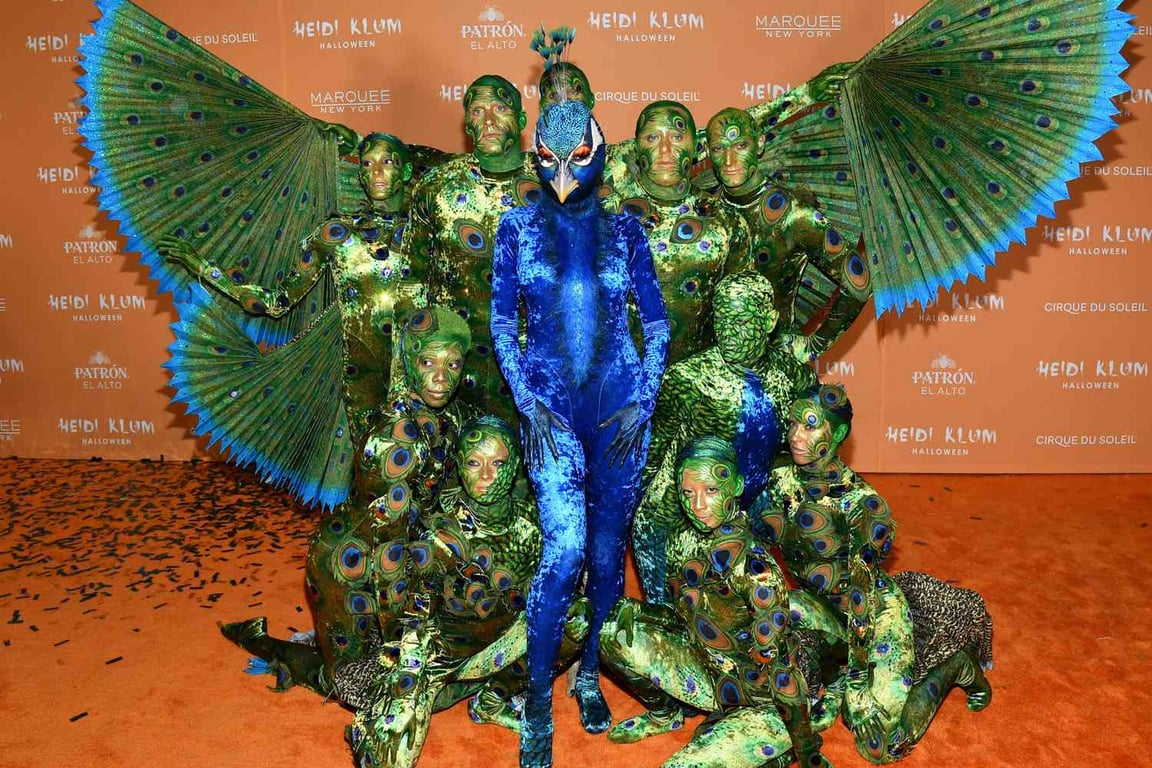 Heidi Klum, the renowned supermodel and television personality, is once again set to dazzle her fans with her highly anticipated Halloween costume. Known for her extravagant outfits, Klum has consistently stolen the show at her annual Halloween party. This year, she has taken to social media to reveal her 2023 costume, creating excitement among her followers.
Throughout the day, Klum teased her fans with small snippets of her costume, generating a buzz of speculation and anticipation. Finally, she unveiled her creation—an enormous peacock, accompanied by a flock of feathered friends. The intricately detailed costume is expected to be a showstopper.
To further pique the curiosity of her fans, Klum appeared on Amazon Live alongside her longtime collaborator, renowned designer Bill Corso. During the livestreamed preview, Klum only revealed the unpainted mask portion of her costume, leaving viewers guessing the final result. Some of the guesses from eager viewers included an alien, a lizard, a bee, an armadillo, and even an "evil mermaid."
Corso revealed that they are still diligently working on the costume's finishing touches, ensuring it surpasses Klum's previous Halloween ensembles. It is no secret that Klum has a knack for outdoing herself each year, and 2023 is expected to be no exception.
Notably, Klum's husband, Tom Kaulitz, will also be partaking in the Halloween festivities with a costume that complements hers. It is rumored that his outfit will exude "glitz and glam," perfectly complementing Klum's extravagant peacock attire.
Looking back at Klum's past Halloween masterpieces, it is evident that she never fails to impress. Some of her notable costumes include a wild worm, an otherworldly alien, Fiona from Shrek, Michael Jackson from the iconic "Thriller" music video, and even an army of clones. With each passing year, Klum's Halloween party becomes a highly anticipated event, leaving attendees in awe of her unmatchable creativity and attention to detail.