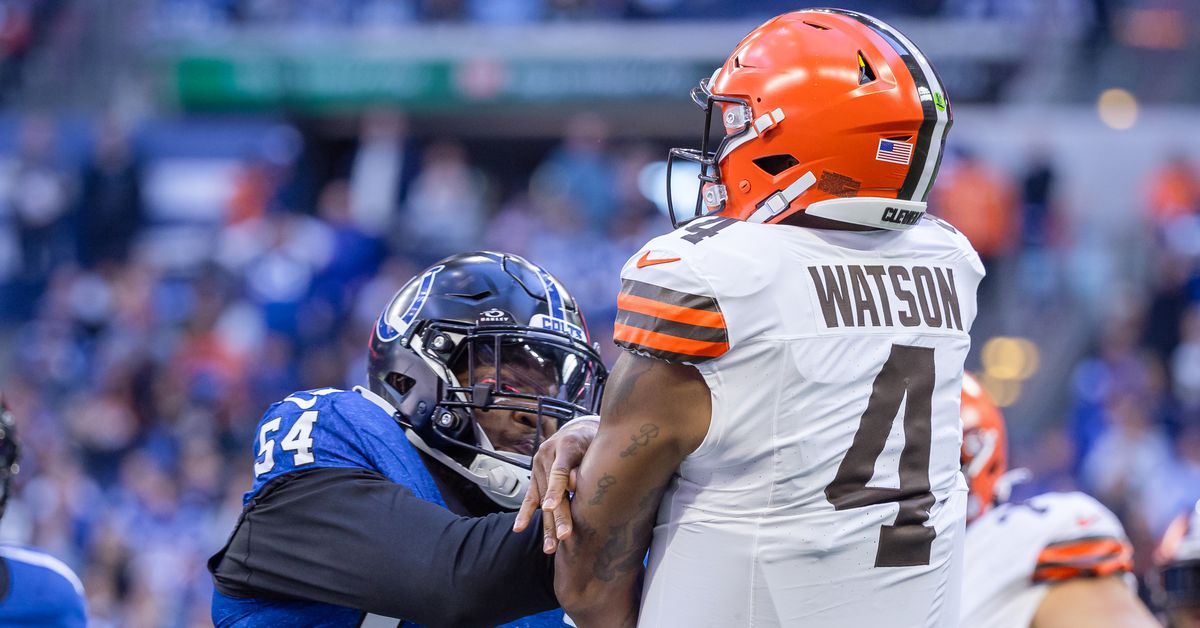 Title: Cleveland Browns' QB Deshaun Watson's Status Remains Day-to-Day as Team Prepares for Seahawks
Cleveland Browns' quarterback Deshaun Watson's status continues to be a topic of concern for the team as they gear up for their Week 8 matchup against the Seattle Seahawks. The Browns returned to practice on Wednesday, but all eyes are on Watson and his "day-to-day" status.
Watson's condition has been uncertain ever since his initial injury, causing him to miss multiple practice days each week. The Browns were forced to rely on rookie Dorian Thompson-Robinson in Week 4 when Watson was absent, but unfortunately, the young quarterback struggled to perform.
Initially, it was expected that Watson would make his much-awaited return after the bye week. However, to everyone's surprise, veteran PJ Walker was given the starting role instead. Although Watson did make a comeback last week, an early hit led to his replacement during the game.
In a disappointing update on Wednesday, the team confirmed that Watson would not be able to participate in practice. The Browns have already made the decision to keep him out for this week's game against the Seahawks due to the hit and swelling in his shoulder that he sustained in Week 7.
With Watson sidelined once again, PJ Walker will continue to step in as the starting quarterback. The team had signed him to the 53-man roster, and he will now have another opportunity to prove his skills on the field.
In addition to Watson's absence, the Browns' running backs Jerome Ford and Kareem Hunt will also be missing from Wednesday's practice. Further details on their injuries and any potential impact on the upcoming game will be disclosed in the first injury report of the week later today.
As the Cleveland Browns prepare to face the Seattle Seahawks, the team hopes for a swift recovery for their star quarterback and positive news regarding their other injured players. Fans eagerly await the injury report release, as it will shed light on the Browns' potential lineup for this crucial Week 8 matchup. Stay tuned for more updates on Press Stories.