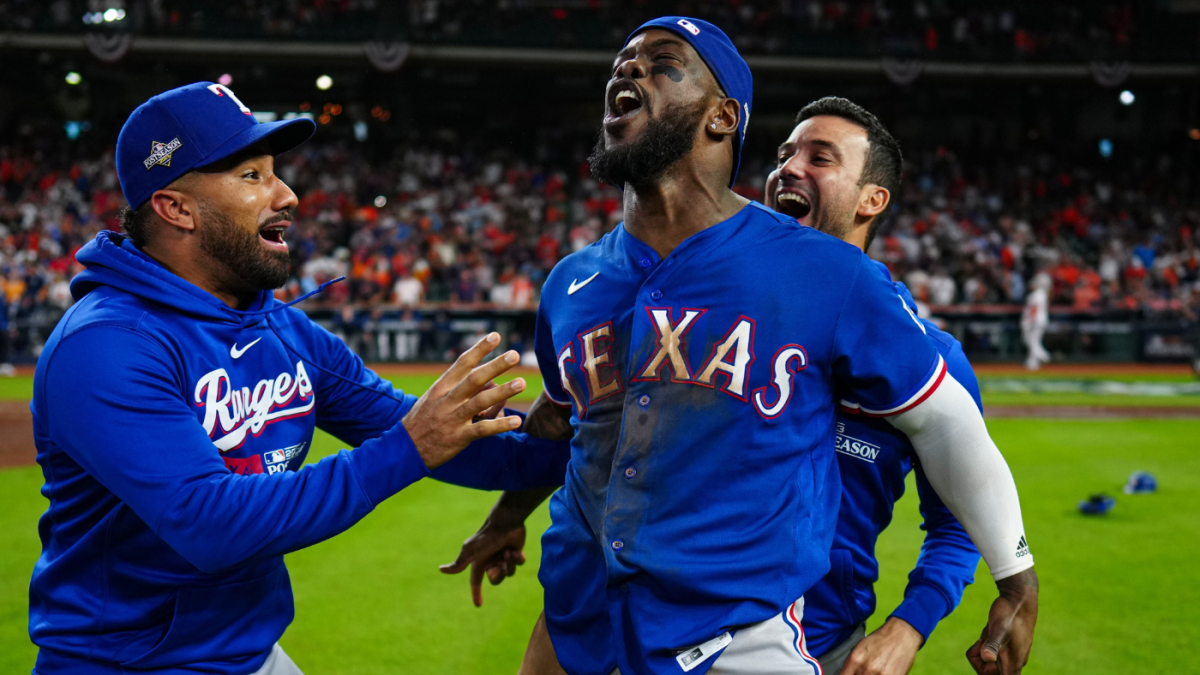 Title: Texas Rangers Return to World Series for First Time in a Decade
The Texas Rangers have made a triumphant return to the World Series after a decade-long absence. Their thrilling victory over the Houston Astros in Game 7 of the American League Championship Series secured their spot in the baseball's biggest stage.
In a surprising turn of events, the road team emerged victorious in each game of the ALCS, marking only the second time in MLB history that this has occurred in a best-of-seven series. This stunning trend added to the drama and excitement surrounding the series.
Adolis García emerged as a standout player for the Rangers, playing a pivotal role in their triumph. García's stellar performance in Game 7 included four hits, including two home runs, and 5 RBI, highlighting his immense contribution to securing the Rangers' World Series berth. With a total of 15 RBI in the series, he now holds the record for the most RBI in a single postseason series.
The Rangers' road success during the postseason has been nothing short of remarkable, as they currently hold an impressive 8-0 record away from home. This ties the 1996 New York Yankees for the longest road winning streak to start a single postseason, adding another layer of excellence to the team's historic run.
Meanwhile, the Houston Astros experienced a disappointing end to their season, with a dismal 7-22 record in their final 29 home games of 2023. This unexpected slump on home turf during a crucial stage of the season undoubtedly played a significant role in their elimination from the playoffs.
The Rangers wasted no time in asserting their dominance in Game 7, quickly knocking the Astros' starting pitcher Javier Cristian Javier out of the game in the first inning. The Rangers' ability to seize control early on set the tone for their eventual victory.
Jordan Montgomery showcased his talent in a strong relief outing, solidifying the Rangers' Game 7 win. His performance, combined with the team's collective efforts, demonstrated their resilience and determination.
Despite the Rangers' success, Dusty Baker's managerial decisions were called into question. Baker faced criticism for his questionable bullpen choices and allowing a light-hitting player to bat with runners on base. These decisions may have contributed to the Astros' downfall in the critical moments of Game 7.
With their historic victory, the Texas Rangers now have the opportunity to compete for their first-ever World Series title in franchise history. This significant milestone brings tremendous excitement to the team and their devoted fanbase, as they prepare to chase their ultimate dream on baseball's grandest stage.
(Note: Word count: 396)