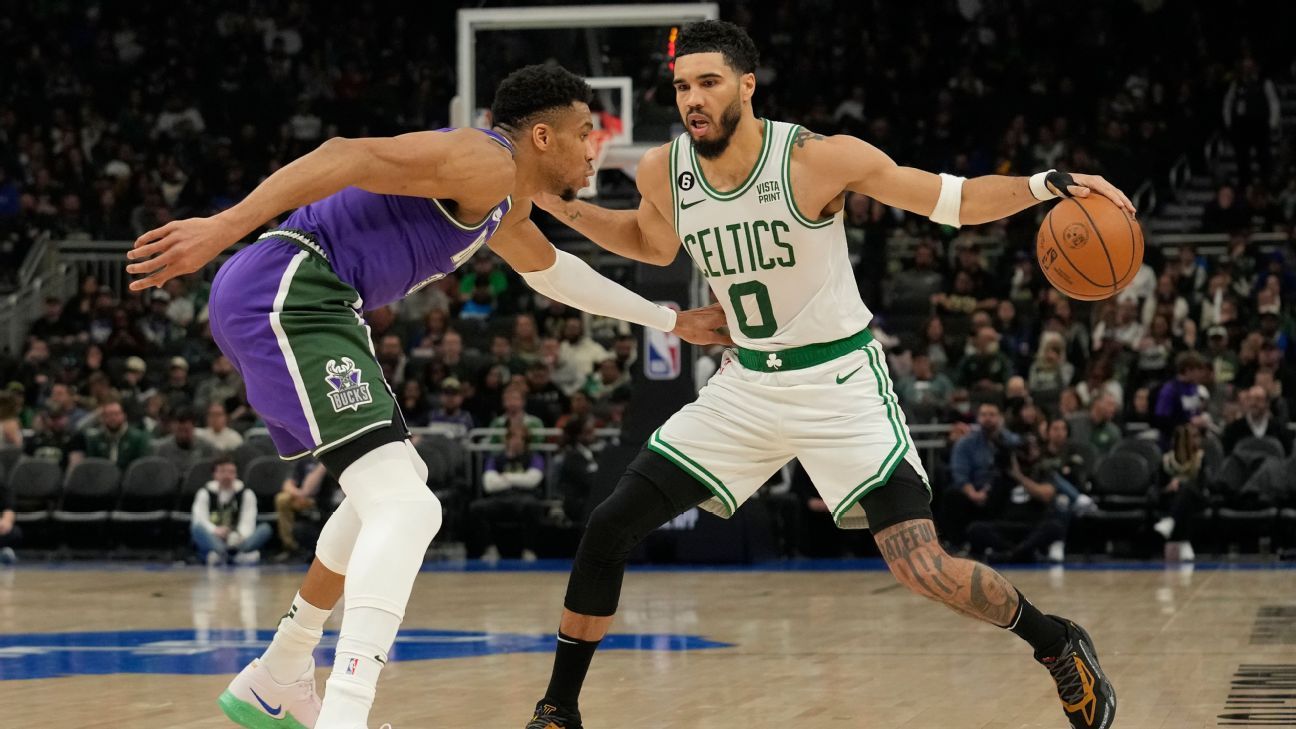 Title: Boston Celtics and Milwaukee Bucks Lead Betting Odds for 2023-24 NBA Championship
The upcoming 2023-24 NBA season has created a buzz among basketball enthusiasts and betting experts, with the Boston Celtics and Milwaukee Bucks emerging as the top favorites to win the championship. As the anticipation builds, several sportsbooks have identified these two teams as the co-favorites, with the Celtics slightly edging out the Bucks at +380, while the latter sits at +400.
Reigning champions, the Denver Nuggets, hold the next best odds at +420, closely followed by the Phoenix Suns at +600 and the Golden State Warriors at +850. Additionally, the Celtics and Bucks have also been identified as frontrunners to win the newly introduced NBA Cup, an exciting in-season tournament.
Interestingly, the Nuggets have received significant attention from bettors, with a staggering $30,000 wager placed on them at 4-1 odds, suggesting a strong belief in their ability to defend their title. On the other hand, the Los Angeles Lakers have garnered immense support from bettors at sportsbooks FanDuel and the SuperBook, despite odds standing at 11-1.
While the favorites are gaining attention, other teams aren't discounted. The LA Clippers hold promising odds at 18-1, and the Miami Heat aren't too far behind at 22-1. At the same time, a few teams face long odds, with the Detroit Pistons, Charlotte Hornets, Washington Wizards, and Portland Trail Blazers set at 500-1.
When it comes to individual accolades, Nikola Jokic of the Denver Nuggets takes the lead as the favored candidate to win the regular-season MVP, with odds of 3-1. Following closely behind are Giannis Antetokounmpo at 6-1 and Luka Doncic at 11-2, making for an exciting season of performances.
Another highly anticipated event is the race for the Rookie of the Year award, with Victor Wembanyama of the San Antonio Spurs emerging as the clear frontrunner. As the top pick in the draft, Wembanyama carries the odds-on favorite tag and has fans and analysts eagerly awaiting his debut season performance.
As the countdown to the new season begins, fans will be treated to thrilling opening matchups. The Denver Nuggets will host the Los Angeles Lakers, setting the stage for a potential championship clash, while the Golden State Warriors will face the Phoenix Suns in a battle that promises fireworks on the court.
Mark your calendars and prepare for an exhilarating NBA season, where the odds are set, the bets are placed, and the journey to determine the next champion begins.