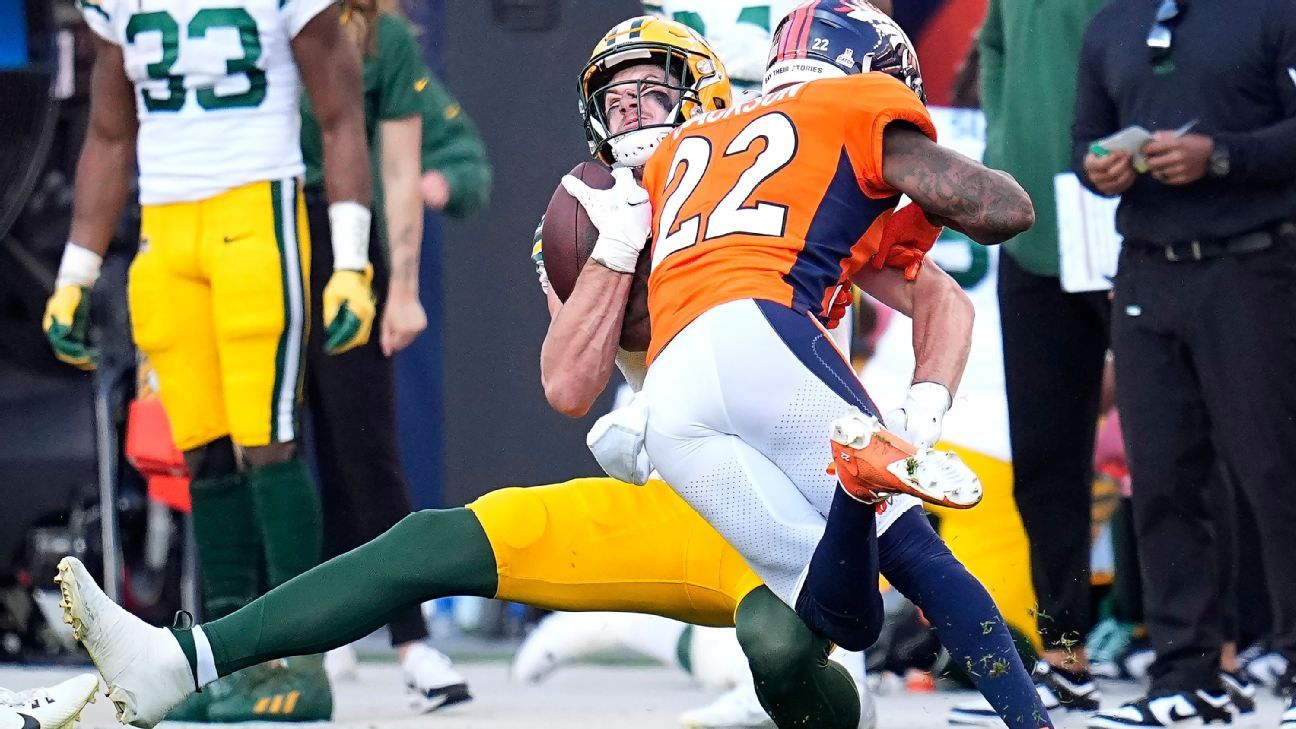 Denver Broncos Safety Kareem Jackson Faces Suspension for Multiple Violations
Denver Broncos safety Kareem Jackson has been suspended by the NFL for four games following repeated violations of unnecessary roughness rules. Jackson, a key player for the Broncos, is currently appealing the suspension, which could result in him forfeiting a staggering $558,889 in salary if upheld.
The suspension comes after Jackson's second ejection of the season due to an illegal hit during Sunday's intense game against the Green Bay Packers. In a letter to Jackson, NFL's vice president of football operations, Jon Runyan, criticized him for delivering a forceful blow to the head and neck area of a defenseless receiver, despite having the opportunity to avoid such contact.
This is not the first time Jackson has faced consequences for his on-field behavior. Throughout this season alone, he has been fined an alarming four times for unnecessary roughness, accumulating a total of $89,670 in fines. These repeated infractions have raised concerns about player safety within the league.
If the suspension is not overturned, Jackson will miss crucial upcoming games against the formidable Kansas City Chiefs, Buffalo Bills, Minnesota Vikings, and Cleveland Browns. This absence could greatly impact the Broncos' chances of success in these matchups.
Despite the harsh punishment, Broncos coach Sean Payton has come to Jackson's defense, stating that he believes Jackson led with his shoulder and made contact slightly below the head and neck area. Payton's support may indicate a growing divide between teams, players, and league authorities regarding the interpretation and enforcement of player-safety rules.
This suspension is notable for its length, as it marks the longest punishment for violating player-safety rules since 2019 when Myles Garrett and Vontaze Burfict were suspended for helmet hits. The NFL's decision to impose such a severe penalty reflects its ongoing commitment to prioritizing player safety and reducing dangerous plays on the field.
As the appeal process begins, all eyes are on Kareem Jackson and the NFL. The outcome will have implications not only for Jackson, but for the broader discussion surrounding player safety and the proper enforcement of the league's rules.