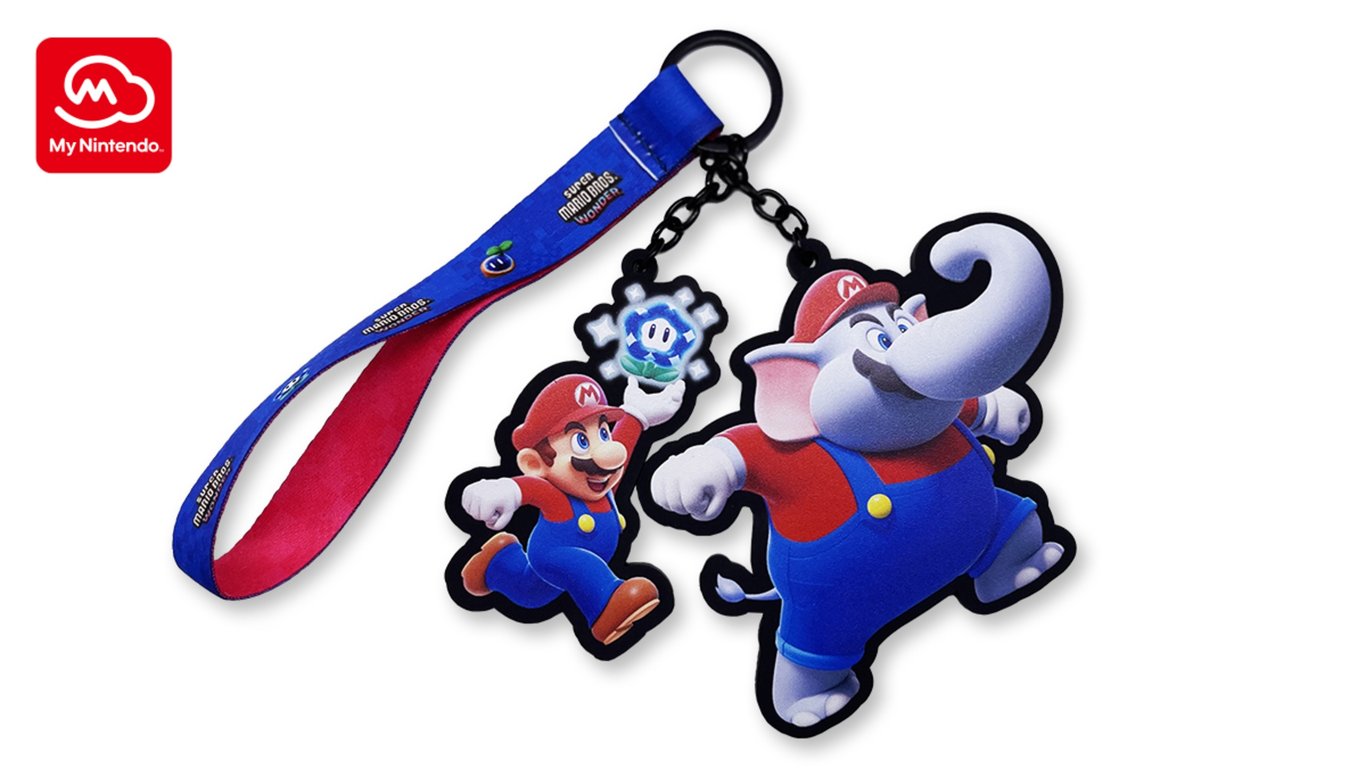 Introducing the Super Mario Bros. Wonder Keychain, the newest addition to the physical rewards available on My Nintendo. This delightful keychain features everyone's favorite plumber, Mario, alongside his trusty companions, the Wonder Flower and Elephant Mario.
Not only does it showcase these iconic characters, but the keychain also includes a vibrant strap displaying the newly introduced Elephant Fruit, Drill Mushroom, Wonder Flower, and Wonder Seed. With its eye-catching design, this keychain is a must-have for any Super Mario Bros. fan.
Obtaining this exclusive reward is simple. All you need to do is redeem your hard-earned points on the My Nintendo rewards program, making it a fun and exciting way to utilize your loyalty. However, it is important to act fast as supplies for the Super Mario Bros. Wonder Keychain are limited.
Constructed with ATBC-PVC material, this keychain boasts both durability and nostalgic charm. With a compact package size of 5″x6″, it can easily be attached to your keys or displayed proudly as part of your collection.
For those unfamiliar with My Nintendo, it is a free rewards program that allows users to earn and redeem points for a range of exciting rewards. All that is required to join My Nintendo is a Nintendo Account, which can be signed up for or learned more about on the official website, my.nintendo.com.
Potential recipients should keep in mind that shipping fees apply and are subject to the Nintendo Online Store's Shipping and Processing Policy. Additionally, it is essential to note that only one order of the Super Mario Bros. Wonder Keychain is permitted per Nintendo Account.
In the event that returns are necessary, individuals are encouraged to refer to the Return Policy for detailed instructions.
Don't miss out on this fantastic opportunity to add a dash of whimsy to your everyday life with the Super Mario Bros. Wonder Keychain. Visit My Nintendo today and claim your reward before it's too late!