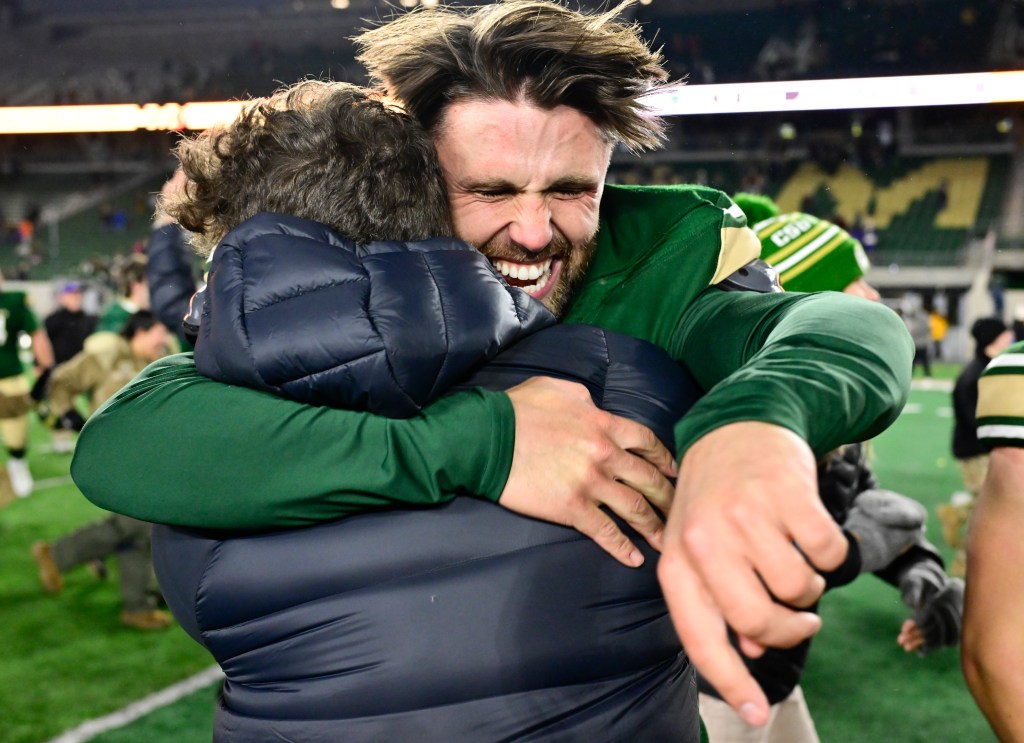 Title: CSU Rams Secure Dramatic Victory Over Boise State Broncos with Last-Second Hail Mary
The CSU Rams football team achieved an extraordinary triumph over the Boise State Broncos in a heart-stopping game that ended with a last-second Hail Mary. The victory, which left fans in awe, is being credited to divine intervention by Rams coach Jay Norvell, who gave thanks to God for the team's success.
The game-changing play occurred when tight end Dallin Holker made an exceptional game-winning catch in the end zone. This exceptional play secured the Rams' first-ever victory against their rivals, Boise State. After experiencing a series of close losses, the Rams were determined to break their losing streak against Boise State.
Throughout the intense match, controversial plays and dirty tactics from the Boise State team marked the game. Despite these challenges, CSU remained resilient and focused on their goal. The team's dedication paid off, and they dedicated the win to injured player Kennedy McDowell, showcasing the Rams' unity and support for their fellow teammate.
The victory was not only a significant milestone for CSU but also for their loyal fans. Overjoyed by the unexpected triumph, the fans stormed the field to celebrate the victory, restoring their confidence in the team's abilities and igniting excitement for future games.
In the aftermath of the win, Coach Norvell took a subtle jab at rival coach Deion Sanders, further highlighting the intensity of the rivalry between the two teams. Norvell's comments added an extra layer of triumph to the victory, leaving fans eager to see how the rivalry will continue to unfold.
The Rams' stunning victory against Boise State not only showcased their determination and skill but also their ability to overcome adversity. With this win, CSU has proven that they are a force to be reckoned with in the football arena. As the team and their fans bask in the glory of this extraordinary triumph, they eagerly await their next game to continue their journey toward greatness.