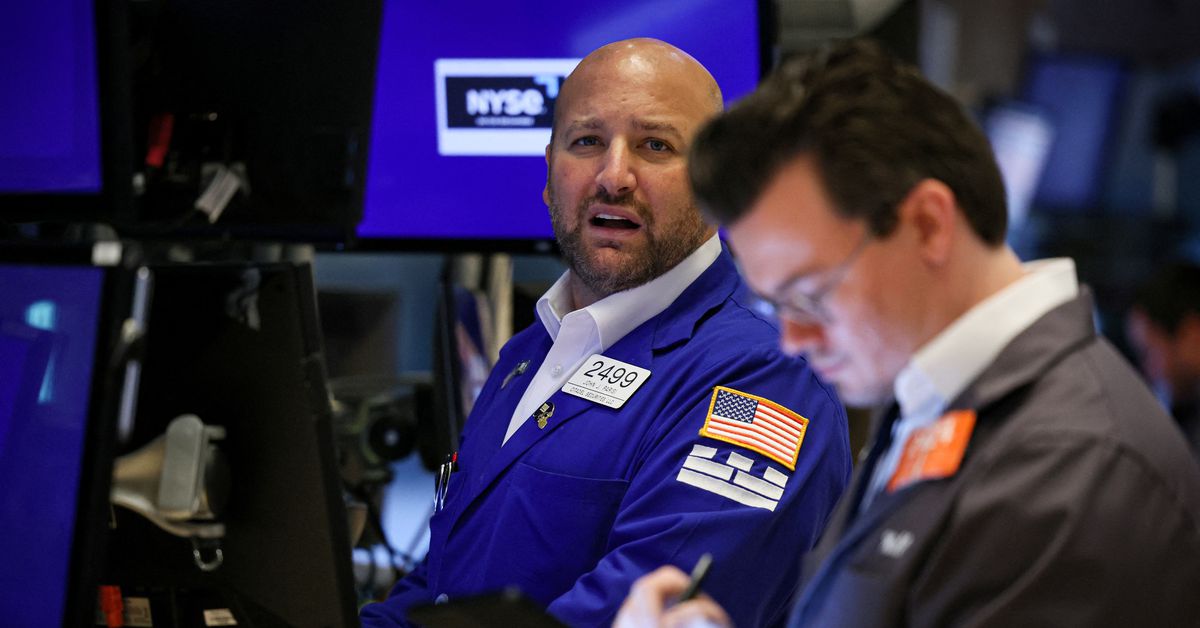 JPMorgan and Wells Fargo Surpass Expectations, Stocks Surge
JPMorgan and Wells Fargo, two of the largest banks in the United States, reported higher-than-expected profits for the third quarter, resulting in a significant boost to their stock prices. The news came as a relief to investors and helped to lift market sentiment.
Meanwhile, on a broader scale, the S&P 500 and Nasdaq experienced a decline in the same period due to a combination of negative factors. First, deteriorating consumer sentiment data weighed on investor confidence. The initial reading on US consumer sentiment showed a sharp fall in October, which raised concerns about the strength of the economy.
Additionally, tension in the Middle East, specifically Israel's announcement of ground operations in the Gaza Strip, put pressure on the stock market. Worries about potential humanitarian consequences added to the overall cautiousness among investors.
As a result of these factors, US Treasury prices rose as investors sought safer assets, while US crude oil prices rallied. Despite the negative sentiment, experts believe that the market is not headed for a major downturn unless there is a significant escalation in the Middle East conflict.
In terms of specific stock performances, JPMorgan Chase and Wells Fargo experienced considerable gains due to their strong quarterly profits. This positive news propelled their stock prices upwards. However, Citigroup, another major bank, saw a decline in its stock value during the same period.
Within the S&P 500, energy, utilities, and consumer staples emerged as the top gainers. This suggests that investors are looking for defensive investments amidst the current market uncertainty.
Furthermore, gold and other safe-haven assets rallied as investors sought refuge from the volatile market conditions.
In other news, certain companies experienced declines in stock value. BlackRock and Boeing were among the casualties, while UnitedHealth and Dollar General posted gains.
Boeing and Spirit AeroSystems made headlines as they expanded inspections of a production defect that affects their 737 Max 8 aircraft. This move reflects the companies' commitment to ensuring safety and addressing any potential issues.
Looking at the overall market, declining issues outnumbered advancers on both the NYSE and Nasdaq exchanges. Despite this, the S&P 500 recorded 12 new 52-week highs, indicating that select companies are still performing well. On the other hand, there were 20 new lows within the same index. The Nasdaq Composite reported 28 new highs and 335 new lows.
In terms of trading volume, total shares traded on US exchanges were slightly below the 20-session average. This signals a somewhat subdued market activity during the third quarter.
In summary, while banks such as JPMorgan and Wells Fargo exceeded expectations and saw their stocks rise, broader market indices like the S&P 500 and Nasdaq faced headwinds due to negative consumer sentiment data and geopolitical tensions. Investors turned to safer assets like US Treasury prices and gold, highlighting the market's cautious stance.