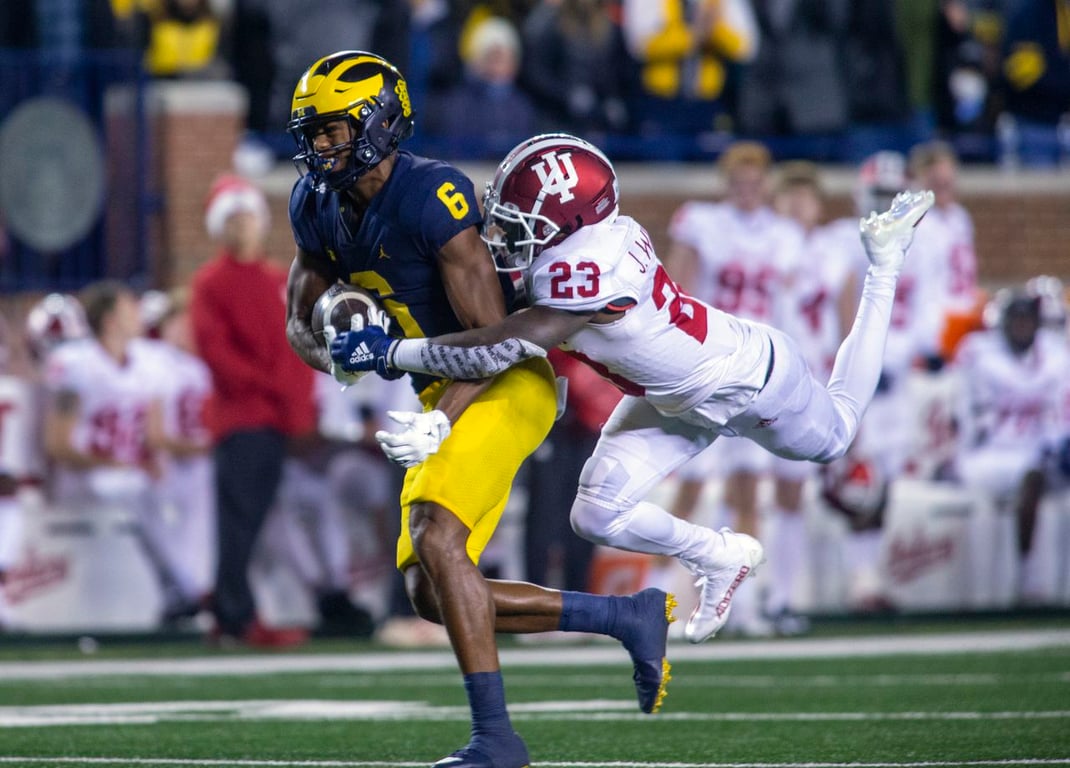 Michigan Football Team returns home to face Indiana at Michigan Stadium
The undefeated Michigan football team is set to return home after two consecutive road games, ready to take on Indiana at the iconic Michigan Stadium. The Wolverines have been in stellar form this season with a perfect 6-0 record, currently ranked second in the country. On the other hand, Indiana has struggled, boasting a 2-4 record and coming off a disappointing 44-17 loss against Maryland.
Michigan's dominance extends to statistical categories as well, particularly in their impressive points per game allowed. The team has been on a winning streak in their last three Big Ten games, scoring high with victories of 31-7, 45-7, and 52-10. The history between Michigan and Indiana has been heavily skewed in favor of the Wolverines, with 61 wins out of the 71 previous matchups. Remarkably, the last time Michigan lost to Indiana in Ann Arbor was back in 1967.
Michigan's success this season can be attributed to the outstanding performance of their quarterback, J.J. McCarthy. He has been instrumental in leading the team, along with a strong running game and a defense that has been allowing a mere 6.7 points per game.
The highly anticipated game is scheduled for 12:10 p.m. ET at Michigan Stadium. Fans can catch the action from the comfort of their homes as the game will be televised on FOX. Furthermore, this weekend in Big Ten Conference, matchups include Michigan State at Rutgers, Ohio State at Purdue, Massachusetts at Penn State, Illinois at Maryland, and Iowa at Wisconsin.
With the point spread currently in favor of Michigan with a -33.5 spread, fans are eagerly awaiting another impressive performance from the Wolverines as they aim to maintain their undefeated streak. Michigan Stadium will undoubtedly be the center of attention as fans gather in hopes of witnessing another dominant display from their home team.