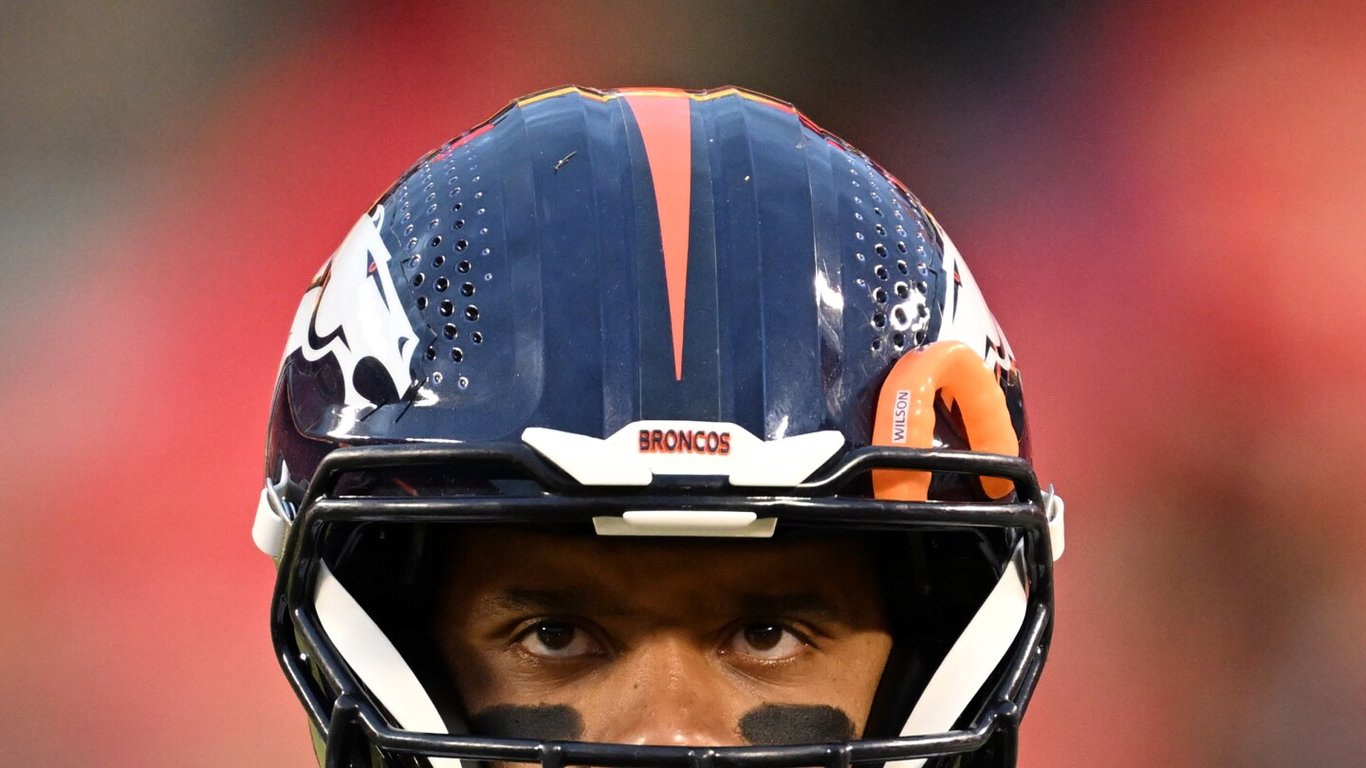 Title: Broncos Face Tough Decision on Russell Wilson's Future Amid Contract Challenges
In a surprising turn of events, the Denver Broncos made a bold move in March 2022 by trading for star quarterback Russell Wilson. However, it seems that the timing of his contract negotiations has now become a significant factor in determining his future with the team.
Initially, Wilson did not receive a new contract following the trade, but as the 2022 regular season approached, the Broncos decided to offer him a fresh deal. This contract, which includes a substantial $37 million base salary in 2025, brings with it important implications for Wilson's future.
The key element of this new agreement is that the $37 million salary is currently guaranteed for injury and will become fully guaranteed in March 2024. This puts the Broncos in a difficult position, as releasing or trading Wilson before the payment becomes fully guaranteed would be their only way to avoid the financial obligation.
To complicate matters further, the team is now faced with evaluating Wilson's performances during the 2022 season and the first six games of 2023. This evaluation will help determine whether it makes sense to keep Wilson on the team or consider other options.
If the Broncos decide to release Wilson before the next major compensation becomes guaranteed, it would come with significant cap consequences. They would incur a $10 million charge for the 2024 portion of Wilson's signing bonus, in addition to the fully-guaranteed salary and option bonus.
Even if the Broncos exercise the 2024 option bonus before parting ways with Wilson, they would still have to deal with an $8.4 million dead money charge due to option bonuses. Additionally, the team would carry a dead cap charge in 2025 because of the remaining signing-bonus proration and option bonus proration.
On the contrary, if the Broncos opt to keep Wilson beyond the fifth day of the 2024 league year, their cap charges for 2024 and 2025 would increase significantly. Alternatively, the team could explore the possibility of restructuring Wilson's contract or appealing to him to take a pay cut.
Ultimately, the best course of action for the Broncos seems to be cutting ties with Wilson, which would save them a significant $37 million while reducing their cap hit over the next two years. If Wilson were to be benched in favor of backup Jarrett Stidham, it could be seen as a strategic move by the Broncos to protect Wilson's health and release him before the next guaranteed money kicks in.
The Broncos now face a crucial decision that will greatly impact the team's future. The next few months will be pivotal as they weigh their options with Russell Wilson and navigate the complex financial landscape of the NFL.