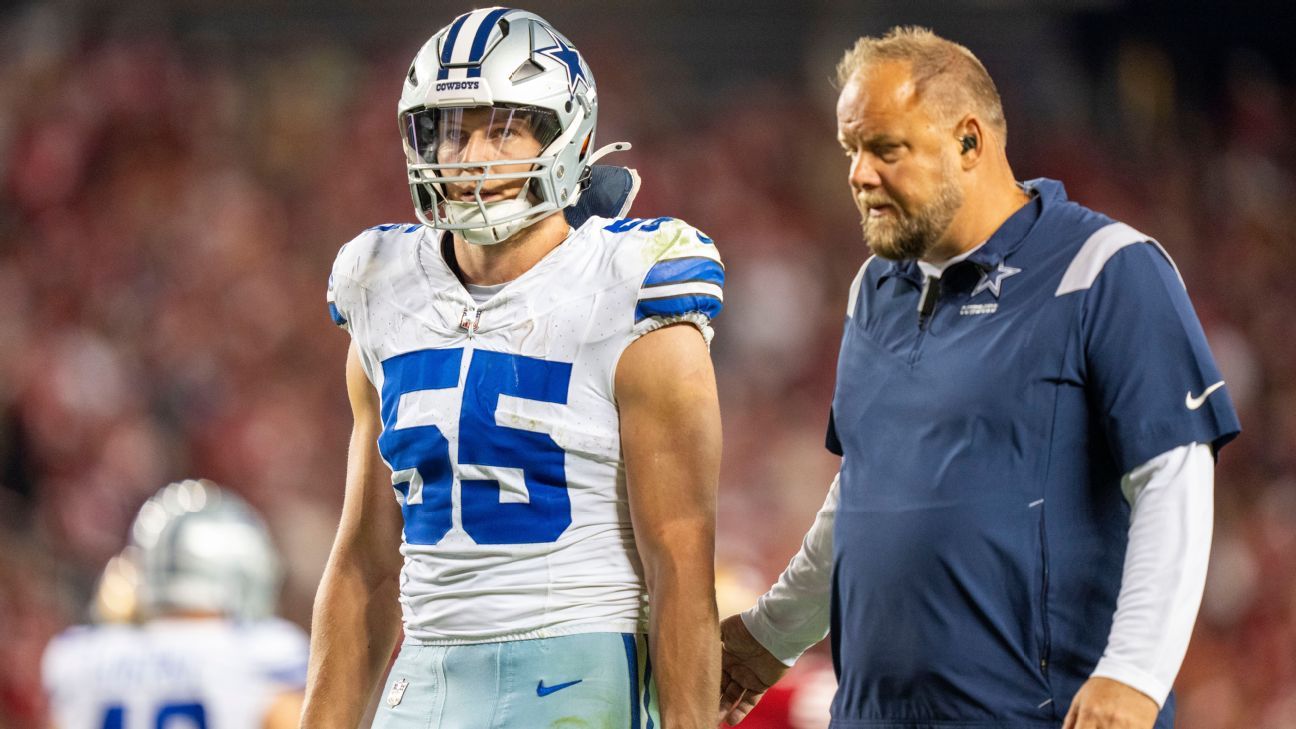 Dallas Cowboys linebacker Leighton Vander Esch is facing a potential extended absence due to a neck strain suffered in Sunday's game against the San Francisco 49ers. According to Coach Mike McCarthy, Vander Esch is likely headed to injured reserve, which would mean he will miss at least the next four games.
This is not the first time Vander Esch has dealt with neck issues. In 2019, he missed seven games and required surgery after the season. He also missed the final three games of last season due to a neck injury. The current injury occurred in the fourth quarter when Vander Esch was pushed from behind and collided with Micah Parsons' leg.
Although X-rays taken at the stadium came back negative, Vander Esch underwent further tests, including an MRI, on Monday. The results of these tests will determine the exact timeline for his recovery. In the meantime, the Cowboys are exploring the possibility of adding a veteran linebacker to the team.
Defensive coordinator Dan Quinn will have to make adjustments to the defensive lineup in Vander Esch's absence. One option being considered is moving Parsons to an off-the-ball linebacker role, but this could potentially impact the defense's pass-rushing capabilities.
In addition to Vander Esch, the Cowboys will also be without C.J. Goodwin, their best player on special teams. Goodwin suffered a torn left pectoral against the 49ers and will be placed on injured reserve.
Meanwhile, Pro Bowl returner KaVontae Turpin is dealing with an ankle issue. His status for the upcoming game against the Los Angeles Chargers has not yet been determined.
The loss of Vander Esch, as well as key players on special teams, poses a challenge for the Cowboys. They will need to rely on the depth of their roster and make strategic adjustments to overcome these injuries. The coming weeks will be crucial as they aim to maintain their momentum in the highly competitive NFC East.