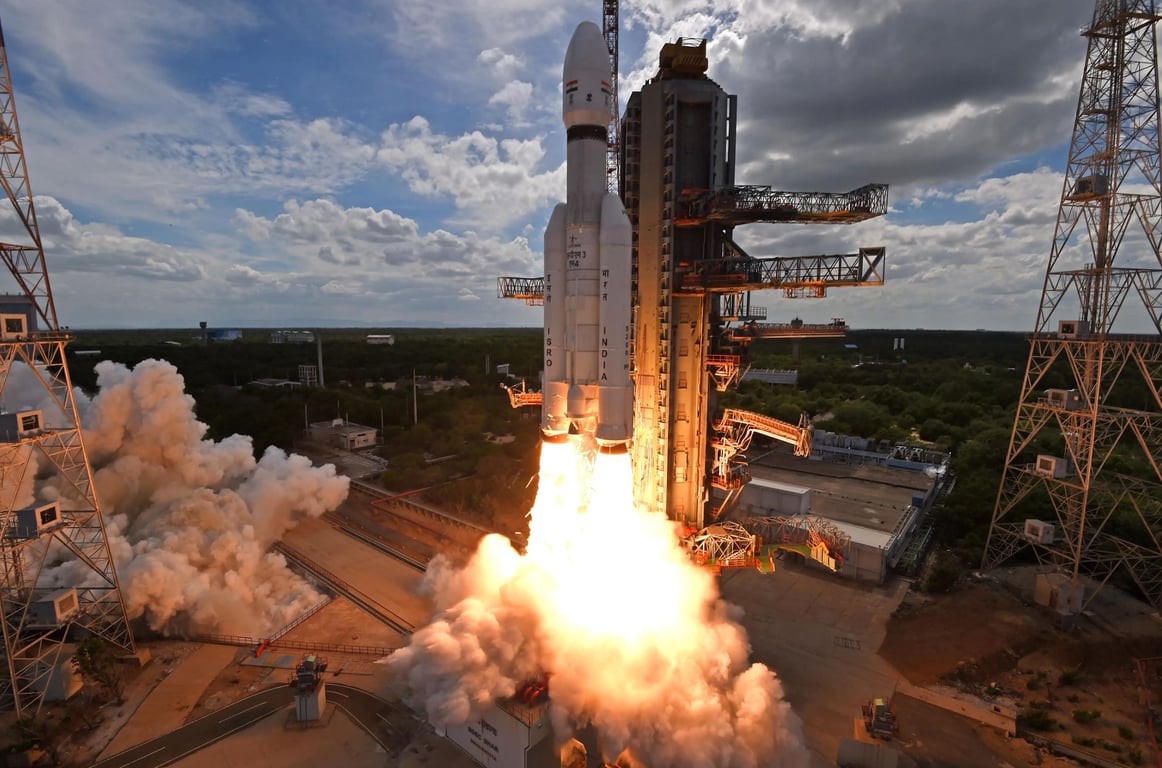 India's Chandrayaan-3 lunar lander recently made headlines for a unique reason – it shifted its liftoff time by four seconds to avoid close approaches to other space objects. The liftoff, which took place on July 14 from the Satish Dhawan Space Centre, made Chandrayaan-3 the fourth country to achieve a safe soft landing on the moon. What further sets this mission apart is that it made the highest latitude lunar landing.
The decision to change the liftoff time was made after careful analysis of the orbits of tracked space objects. The Indian Space Research Organisation (ISRO) emphasized that this is a mandatory practice for all space launch vehicles. It was necessary to shift the liftoff time in order to avoid potentially hazardous encounters. During the first orbital phase, many objects, including operational ones, were coming closer than one kilometer to the spacecraft.
Despite these challenges, Chandrayaan-3 was successfully launched into an orbit similar to a geostationary transfer orbit. From there, it was captured into an elliptical lunar orbit. The mission's science results were presented at the 74th International Astronautical Congress (IAC). One of the key findings was related to the measurements taken from the near-surface lunar plasma environment near the lunar south pole, which showed sparse plasma levels.
To enhance scientific observations, the Vikram lander, part of the Chandrayaan-3 mission, performed a propulsive "hop." This allowed for repeat science measurements in a new location on the lunar surface. However, despite efforts to regain contact with the solar-powered Vikram and the Pragyan rover, they did not reawaken after the harsh conditions of the lunar night.
Overall, Chandrayaan-3's mission has been both challenging and groundbreaking. The successful landing on the moon, combined with the important scientific discoveries made, further solidifies India's position in the field of space exploration. With each new mission, ISRO continues to push boundaries and contribute to our understanding of the moon and beyond.