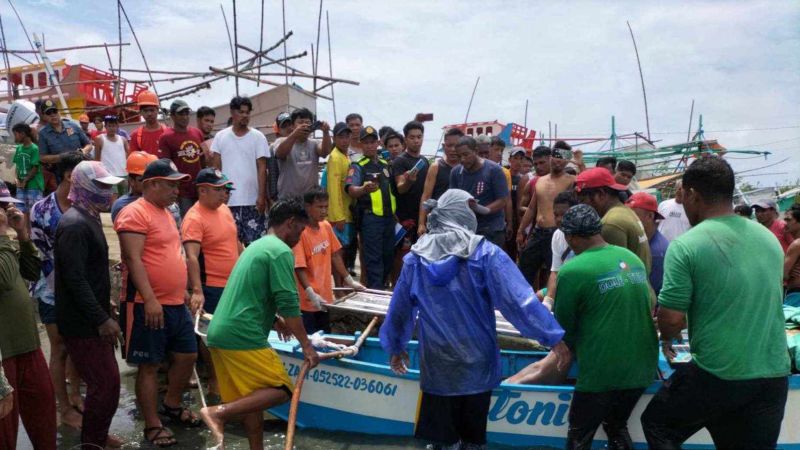 Three Filipino Fishermen Killed in Collision with Foreign Vessel in South China Sea
In a tragic incident near Scarborough Shoal, three Filipino fishermen lost their lives after their vessel collided with a "foreign" ship in the South China Sea. The Philippine coast guard has initiated an investigation into the incident, while fortunately, eleven crew members managed to survive and reach land on Tuesday morning.
President Ferdinand Marcos Jr. expressed his condolences to the families of the victims and assured them that the parties responsible for this tragedy would be held accountable. As part of the ongoing investigation, the coast guard is meticulously inspecting all monitored vessels in the area, aiming to unravel the circumstances leading up to the collision.
Attention has been drawn to an oil tanker registered under the flag of the Marshall Islands, believed to have been present in the vicinity. The coast guard intends to reach out to the tanker's operators to gather any relevant information that could aid the investigation.
This incident once again highlights the significance of the South China Sea as a crucial waterway for global trade, with a staggering one-third of the world's shipping passing through the region annually. Moreover, the sea serves as a vital fishing ground, but due to navigation hazards and poorly regulated commercial operations, it witnesses frequent accidents like this.
The South China Sea is a contentious territory, with China and several Southeast Asian nations disputing ownership over different parts of it. China has consistently asserted its dominance over nearly the entire region, causing tensions with neighboring countries such as the Philippines. Scarborough Shoal, in particular, has been a longstanding source of discord between China and the Philippines.
China's actions in the South China Sea, including their restrictions on Filipino fishermen accessing traditional fishing grounds, might have indirectly influenced this tragic incident. The area has been marred by frequent clashes between Philippine vessels and Chinese coast guards and fishing vessels. In 2016, an international tribunal ruled in favor of the Philippines, stating that China has no legal basis for its claims in the South China Sea.
As investigations continue, it remains to be seen what measures will be taken to address navigation safety concerns and regulate commercial operations in the South China Sea. Meanwhile, the families of the deceased fishermen mourn the loss of their loved ones, hoping that justice will be served in their memory.