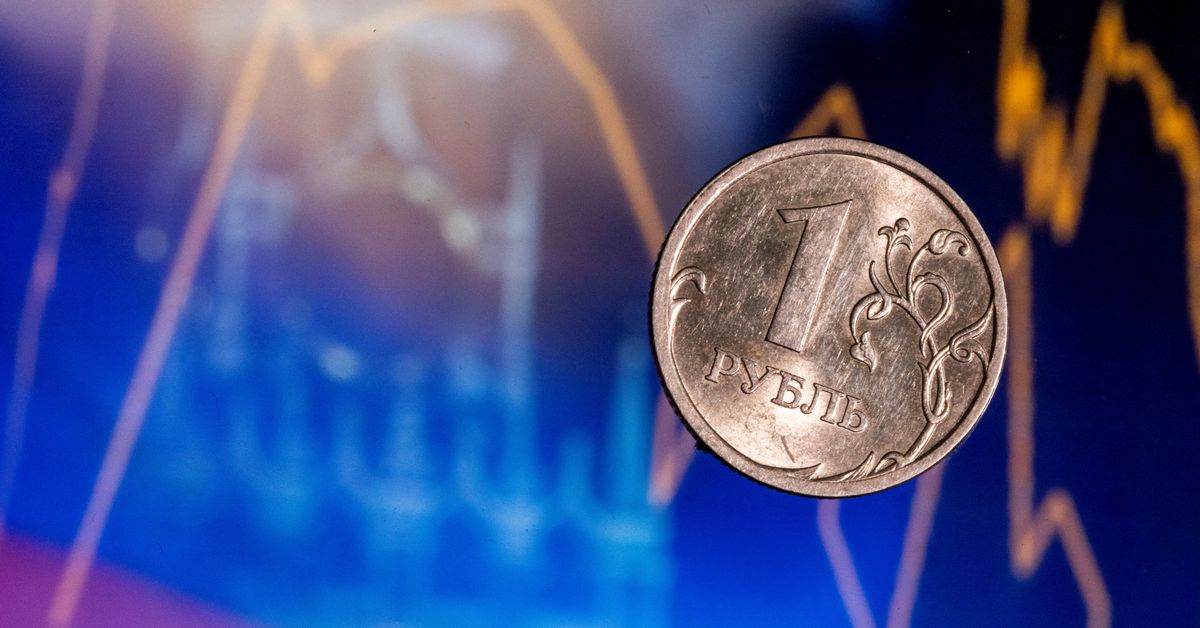 Title: Russian Rouble Falls Below 100 to the Dollar, Raising Concerns among Investors
The Russian rouble, the country's official currency, experienced a tumultuous morning as it fell below 100 to the dollar in early trade. This decline caused concern among investors, who closely monitor the currency's performance. However, the rouble managed to regain some stability later in the day, recovering slightly.
This is not the first time the rouble has dipped past 100 to the dollar. In August, a similar situation occurred, prompting the Bank of Russia to implement an emergency rate hike. Following the previous episode, authorities discussed the possibility of reintroducing control measures to support the currency.
Despite the initial setback, there was some positive news by midday, as the rouble showed signs of strength. It became 0.6% stronger against the dollar, settling at 99.17. However, earlier in the day, it had reached a more than seven-week low of 100.2550.
In response to the concerns raised by investors, the Kremlin sought to reassure the public by stating that macroeconomic stability is ensured through the actions of the macro regulator and the government. The government reaffirmed its commitment to managing the situation and maintaining stability in the economy.
Several factors contributed to the fall in the rouble's value. Foreign currency outflows and the end of the favorable month-end tax period, during which exporters normally convert FX revenues, played a role in the decline. Additionally, the country's current account surplus has significantly decreased, alongside falling exports due to Western sanctions and shifting trade flows.
Looking ahead, experts believe that the rouble's outlook may improve in the medium-term with the rise in oil prices and an increase in the key interest rate. President Vladimir Putin's economic adviser also criticized the central bank for its loose monetary policy when the rouble reached 101.75 per dollar in August. As a result, the central bank has raised rates multiple times and is expected to tighten monetary policy further at its next scheduled meeting on October 27.
Ever since the invasion of Ukraine in February 2022, the Russian rouble has experienced significant volatility. It reached a record low of 120 against the dollar in March 2022 but managed to bounce back, eventually reaching a seven-year high. The currency's unpredictable performance continues to be closely monitored by investors and economists.
Although the recent dip below 100 to the dollar has prompted concerns, experts believe that the Russian government's efforts, combined with economic factors such as an increase in oil prices, should restore stability to the rouble. However, these measures are expected to take effect only in the medium-term, leaving investors cautiously optimistic about the currency's future performance.