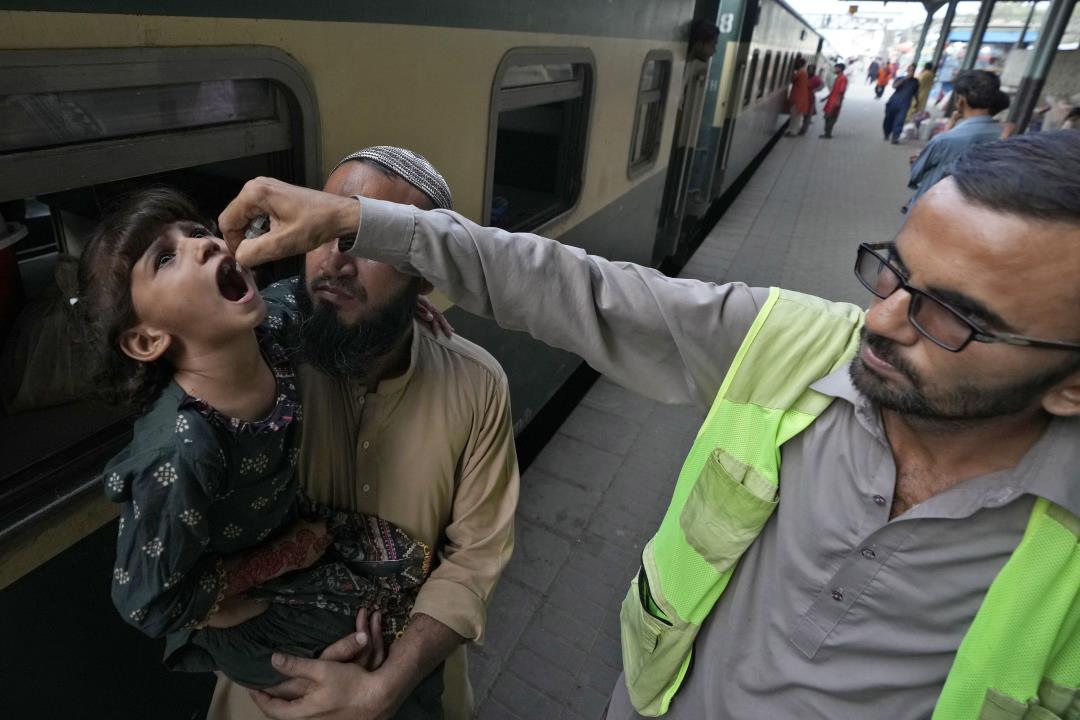 Sindh Province Considers Controversial Law to Imprison Parents Who Refuse Polio Vaccine
Authorities in Pakistan's Sindh province are mulling over a new law that could result in parents being imprisoned for up to one month if they fail to vaccinate their children against diseases like polio. This move comes as Pakistan and neighboring Afghanistan continue to battle against the persistence of polio, with experts warning that the law could have unintended consequences.
The proposed law, which has sparked controversy, is aimed at combatting polio, a disease that remains prevalent in Pakistan and Afghanistan. However, there are concerns among experts at the World Health Organization (WHO) and other organizations that this tactic could erode trust in polio vaccines. Pakistan has been plagued by false conspiracies surrounding vaccination, and vaccinators have even been targeted in the past.
One of the main challenges the authorities face is convincing the public of the safety of the oral polio vaccine itself, as it has been found to be responsible for most polio cases worldwide. Dr. Hamid Jafari, WHO's polio director in the Eastern Mediterranean, warns that coercive measures could be counterproductive. Instead, he suggests addressing people's concerns through engagement with trusted leaders.
Pakistan and Afghanistan are the only countries where the transmission of polio has not yet been halted. To tackle this issue, the global effort to eradicate polio requires nearly $1 billion per year, with funding primarily coming from donor countries and organizations such as the Bill & Melinda Gates Foundation. Although the vaccine has been successful in reducing polio cases by over 99%, there have been rare instances where the live virus in the vaccine has caused polio or triggered new outbreaks.
In response to the growing number of parents refusing polio vaccinations, the authorities in Sindh province have proposed the new law, which includes penalties such as imprisonment and fines. However, critics, including London expert Heidi Larson, argue that imprisoning parents is unlikely to be effective and may only further fuel anger and mistrust towards the government.
As of this year, there have been seven cases of polio caused by the wild virus in Pakistan and Afghanistan. However, over 270 cases have been linked to the vaccine in 21 countries, highlighting the need for increased vigilance in monitoring the use of vaccines.
As the debate surrounding this proposed law continues, it remains to be seen whether coercive measures will be effective in boosting vaccination rates or if alternative strategies will need to be considered.