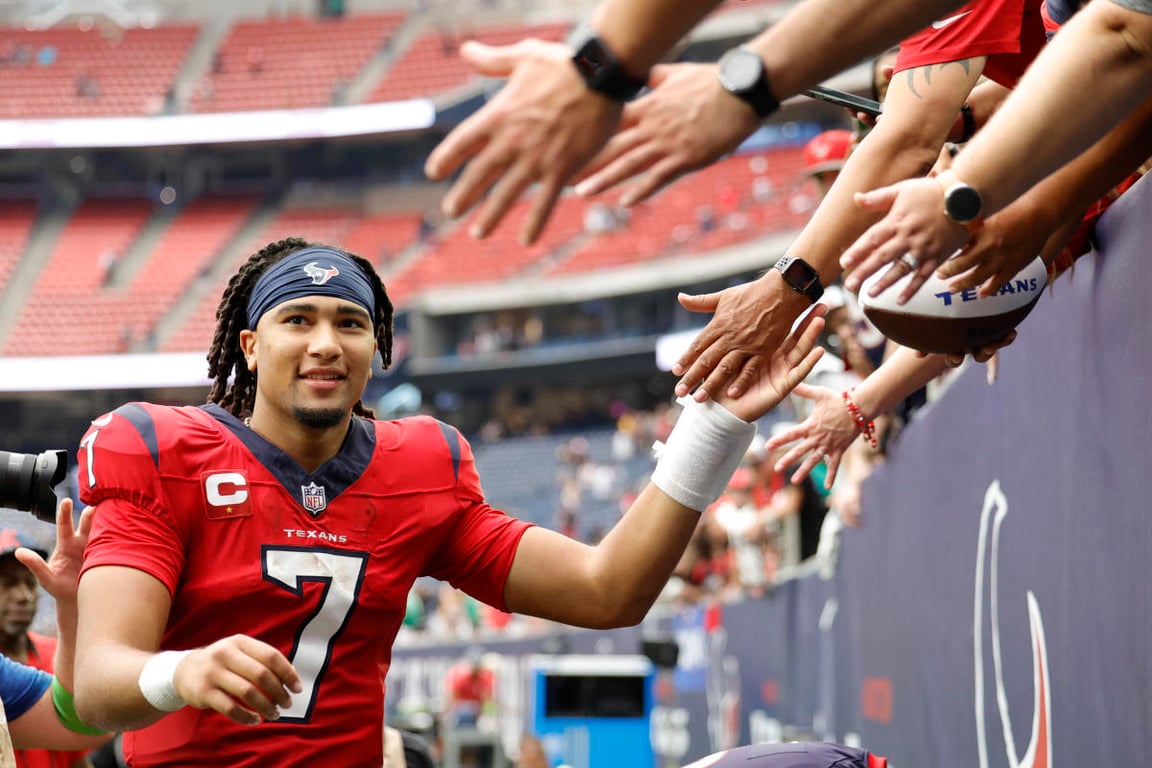 Title: Rookie Quarterback C.J. Stroud Proving Critics Wrong with Impressive Start to NFL Season
Rookie quarterback C.J. Stroud is making waves in the NFL, defying the criticism surrounding his test-taking abilities. Draft evaluators were initially skeptical of Stroud due to his supposedly low scores on the S2 cognition test. However, after just four games, Stroud's performance on the field is silencing his critics and proving his worth.
Responding to the criticism, Stroud highlighted that he is a football player, not a test-taker. He emphasized his focus on his performance on the field rather than the importance of test scores. And it seems his actions are speaking louder than words.
Stroud's performance shines brighter than many would have anticipated. With 1,212 passing yards in just four games, he is second only to Cam Newton in NFL rookie history. Despite playing behind a struggling offensive line, Stroud has thrown six touchdowns with zero interceptions. His contributions have helped the Houston Texans become a competitive team in the AFC South.
The Houston Texans are elated with Stroud's quick command of the offense despite their modest 2-2 start. Coaches and executives have expressed their confidence in Stroud, believing they drafted a passer who can make accurate throws, read defenses, and play with poise. Stroud's ability to excel as a football player, rather than a test-taker, perfectly aligns with their expectations.
Stroud's strong performance prompts a reevaluation of the significance of the S2 cognition test. His success, along with that of other quarterbacks, raises questions about the reliability of this particular assessment. Executives and coaches have acknowledged the test's role but emphasize its limitations in predicting success. Stroud's stellar start challenges the notion that low test scores indicate future failure.
While it is still early in Stroud's career, his impressive start serves as a compelling counterargument to his critics. Executives and scouts contend that assessments like the S2 test are only pieces of a larger evaluation system. Stroud's early success demonstrates that these tests are not definitive indicators of a quarterback's abilities.
In conclusion, rookie quarterback C.J. Stroud is defying expectations with his remarkable start to the NFL season. His high-performance level on the field underscores the inadequacy of relying solely on test scores as a measure of his abilities. Stroud's success serves as a reminder that the evaluation of quarterbacks requires a holistic approach rather than solely relying on standardized tests.