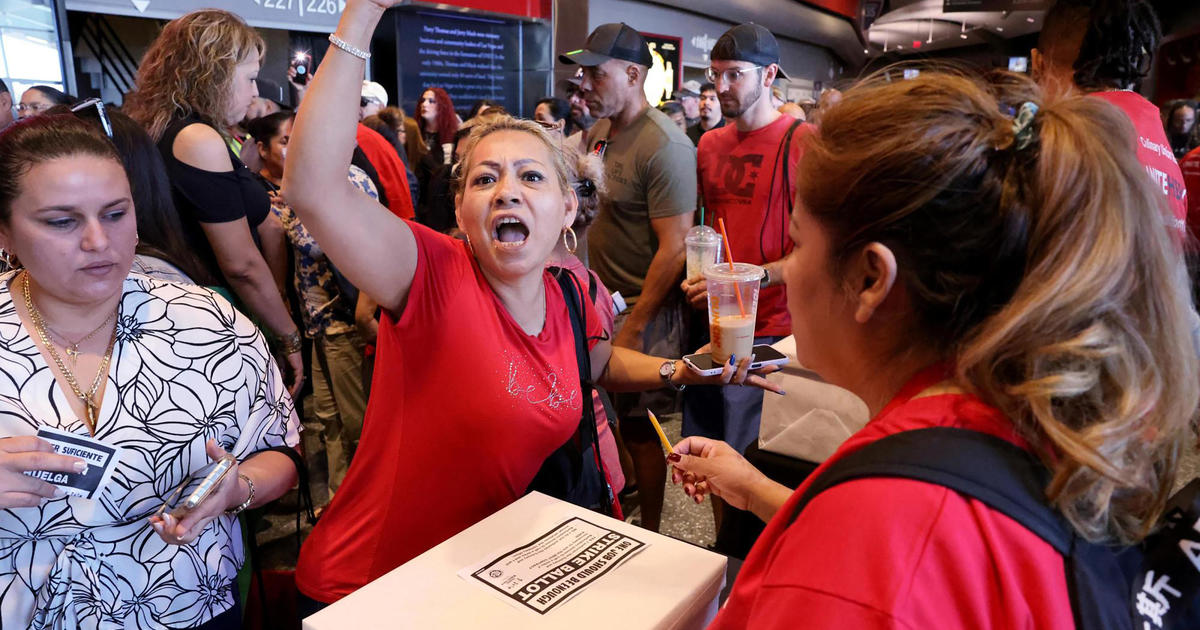 Title: "Las Vegas Unions Vote to Authorize Strike as Negotiations Heat Up"
In a significant move that could potentially disrupt operations at 22 casinos on the renowned Las Vegas Strip, members of the Culinary Workers Union and the Bartenders Union have overwhelmingly voted in favor of authorizing a strike if an agreement on a new labor deal is not reached.
This strike authorization, which affects approximately 40,000 out of the 60,000 strong membership across Nevada, sends a strong message to employers regarding the pressing concerns of workers in the hospitality industry. Demands from the unions include wage increases, reduced workloads, and enhanced on-the-job safety protections.
The Culinary Workers Union, representing the largest number of members in the hospitality sector, has been at the forefront of negotiations with three major hotel chains. Talks between the unions and the hotel chains are set to commence next week, heightening tensions as both sides attempt to find common ground.
This event emerges after a recent breakthrough in Hollywood's labor dispute where the Writers Guild of America reached a tentative agreement with studios, ending a strike that had begun in May. The new deal brings substantial wage increases, minimum staffing requirements, and protections against the use of artificial intelligence, providing significant improvements for workers in the industry.
On a different front, the Screen Actors Guild's ongoing strike continues to impact the entertainment sector, with negotiations slated to resume in October. The strike has grabbed headlines and has brought to the forefront the demands of actors for fair compensation and better working conditions.
Meanwhile, the United Auto Workers have been engaged in a lengthy strike against automotive giants Ford, General Motors, and Stellantis since September 15th. Notably, President Biden has joined the workers on the picket lines, emphasizing the significance of the dispute and showing support for the union's efforts to secure improved working conditions and benefits for its members.
As labor disputes across various sectors gain momentum, the situation in Las Vegas becomes a focal point, with the potential strike looming over the bustling city. The upcoming negotiations between the unions and the hotel chains next week will be crucial, determining the trajectory of labor relations and shaping the future of thousands of workers in the hospitality industry. Press Stories will continue to closely monitor developments and provide updates on this vital issue affecting workers' rights and the economy at large.