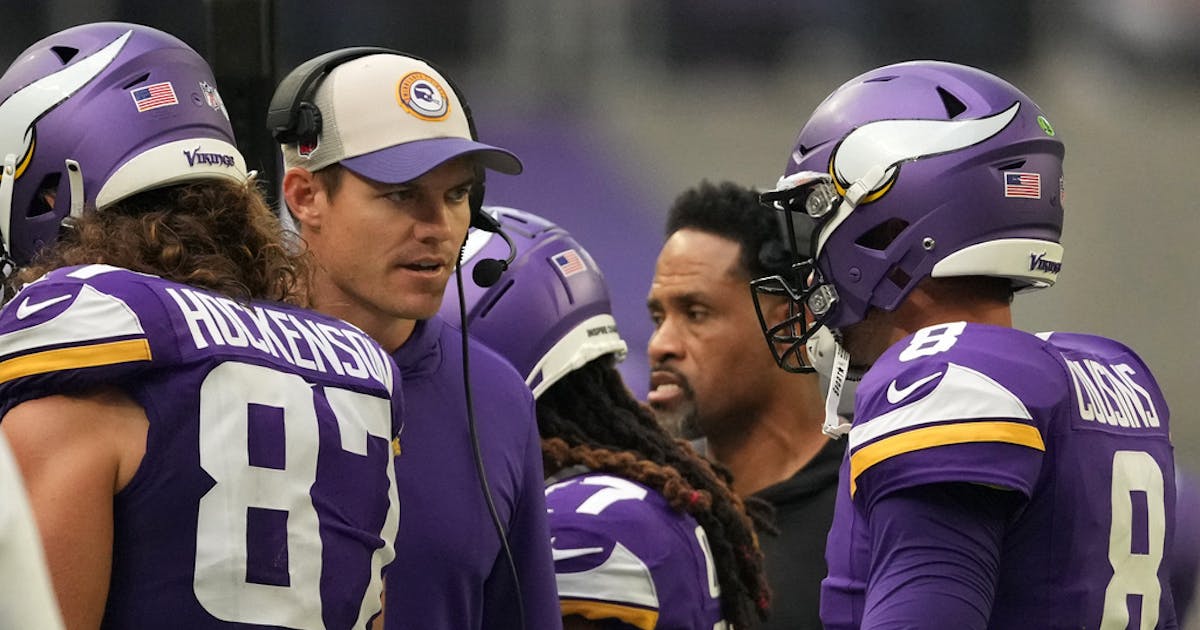 Title: Vikings' Season Starts with Disappointing 0-3 Record due to Communication Issues
The Minnesota Vikings' 2023 season began on a somber note as they suffered a heart-wrenching 28-24 defeat at the hands of the Los Angeles Chargers. With an 0-3 record as a result, it seems that the team's struggles lie primarily in their communication and lack of coordination.
The game's final offensive sequence shed light on the root cause of the Vikings' ongoing frustrations. As the clock ticked down, quarterback Kirk Cousins found himself frantically trying to decipher coach Kevin O'Connell's instructions. Time was running out, and the pressure was mounting for Cousins to make a decisive play.
Unfortunately, this desperation led to a critical interception that ultimately sealed the Vikings' loss. The intercepted pass symbolized not only the team's immediate defeat but also their ongoing struggles to effectively communicate and execute their plays.
While the Vikings have shown glimpses of brilliance with their ability to make big plays, their downfall lies in the finer details, particularly in communication between the coach and the quarterback. One notable moment occurred during the first drive of the third quarter when Cousins opted for a deep throw instead of a higher-percentage short throw, resulting in a missed opportunity for a first down.
Analyst Mark Sanchez, observing the miscommunication, noted the missed chance and emphasized the importance of syncing up the team's efforts on the field. The exchange between O'Connell and Cousins clearly highlighted a disconnect that needs to be urgently addressed as the season progresses.
Considering the Vikings' 0-3 start, it is crucial for the team to work on improving their communication if they hope to have a chance at turning their season around. If left unresolved, this disconnect could continue to plague the team, leading to further disappointment and frustration.
In other news, the Chargers' receiver Mike Williams suffered a torn ACL during the game, adding another layer of adversity to the Chargers' season. Additionally, an upcoming podcast will delve into the Vikings' ongoing struggles in the red zone, providing fans with a deeper insight into the team's challenges and potential solutions.
As the Vikings prepare for their next game, they undoubtedly face a pivotal moment in their season. Time will tell if they can rise above their communication issues and transform their 0-3 record into a successful comeback story.