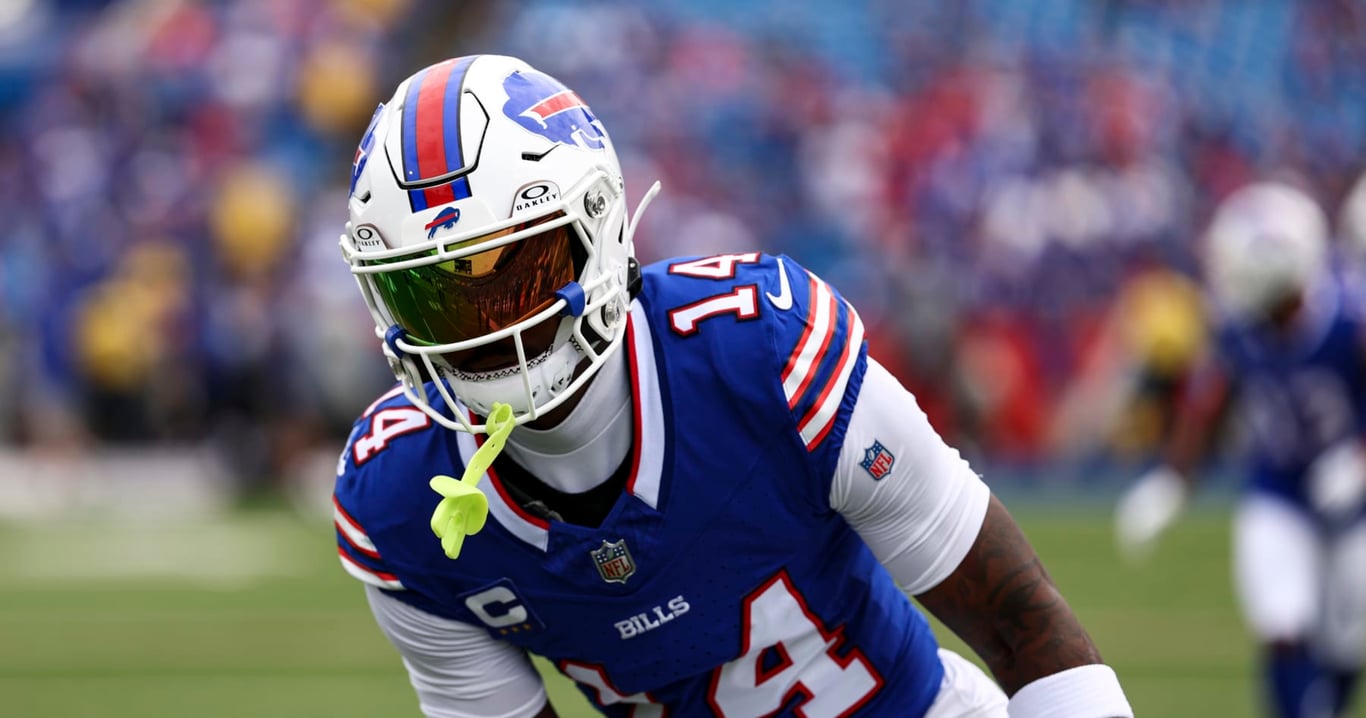 Title: Stefon Diggs Criticizes ESPN Analyst for Joking About Brother's Injury; Micah Parsons Defends Trevon Diggs
Buffalo Bills wide receiver, Stefon Diggs, recently called out ESPN analyst, Bart Scott, for his insensitive comments regarding his brother, Trevon Diggs' season-ending ACL injury. The incident occurred during a segment of ESPN's First Take, where Scott mentioned that the injury was a major blow to the Dallas Cowboys and made a hurtful remark about the team always facing misfortunes.
In response to Scott's jokes, both Stephen A. Smith and Ryan Clark expressed their disapproval, emphasizing the seriousness of Trevon Diggs' injury. They made it clear that such injuries should never be taken lightly or used as fodder for entertainment.
Showing solidarity and support, Cowboys linebacker Micah Parsons promptly came to Trevon Diggs' defense after the incident. Parsons recognized the severity of the non-contact ACL injury suffered by his teammate during a practice session. This injury is a significant setback for the Dallas Cowboys' defense, as Diggs has emerged as a standout player, earning two Pro Bowl selections and one All-Pro team nod in just three full seasons.
Diggs' outstanding performance in the 2021 season further highlighted his incredible talent. He recorded an impressive NFL-high of 11 interceptions, an achievement shared by only 13 players in history. Losing such a key asset undoubtedly poses a challenge for the Cowboys' defense moving forward.
However, Trevon Diggs remains resilient amidst his injury setback. Taking to social media, he shared a heartfelt message of determination and reassured his followers that he would come back even stronger. His positive outlook and determination to overcome adversity have struck a chord with fans, who continue to shower him with messages of support and encouragement.
The incident involving Stefon Diggs' criticism towards Bart Scott's insensitivity serves as a reminder that athletes' injuries should never be a subject for mockery. It is crucial to maintain respect and empathy, acknowledging the physical and emotional toll of these setbacks. Micah Parsons' defense of Trevon Diggs reflects the strong bond within the Cowboys' team and exemplifies the camaraderie present in professional sports.
As Trevon Diggs embarks on his road to recovery, fans eagerly anticipate his return to the field, rallying behind him and the Dallas Cowboys.