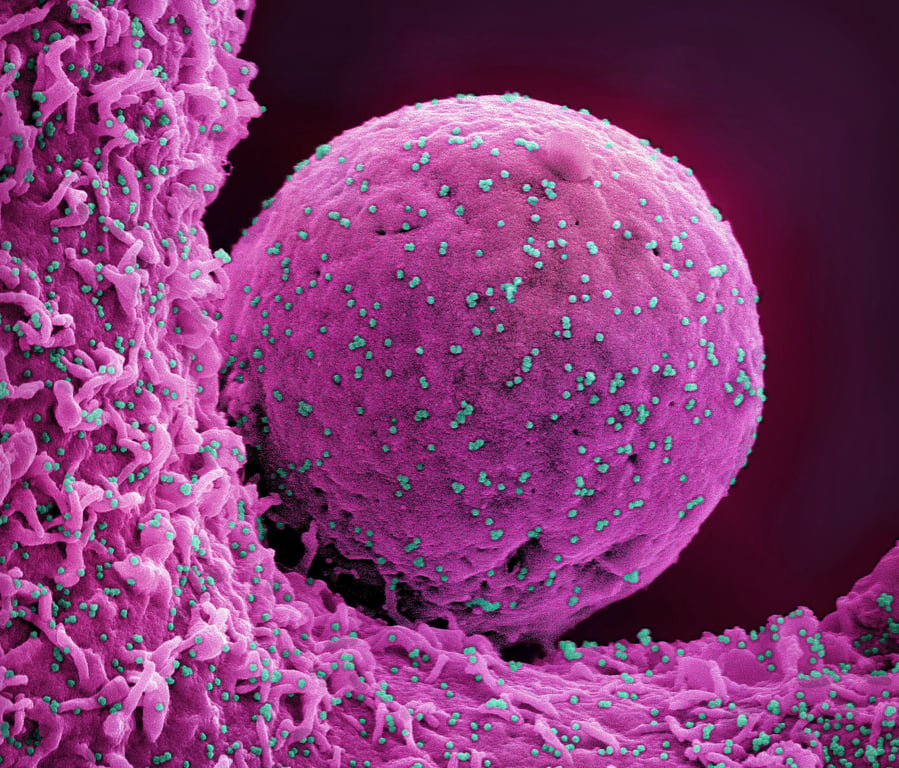 Clinical Trial Begins Testing Immune Modulation Strategies for Mild COVID-19 Patients
A groundbreaking clinical trial has commenced to assess the effectiveness of immune modulation strategies in treating hospitalized COVID-19 patients with mild illness. The trial, named STRIVE, is a global consortium that plans to enroll approximately 1,500 participants from research sites worldwide.
Supported by the National Institutes of Health's National Institute of Allergy and Infectious Diseases (NIAID) in partnership with the National Center for Advancing Translational Sciences (NCATS), the study aims to determine if incorporating a second therapeutic early in the treatment process can prevent the progression of mild cases to severe illness and ultimately enhance recovery.
Immune modulators, known for modifying the immune system's response to diseases, have demonstrated significant benefits for severely ill COVID-19 patients. With this trial, researchers hope to investigate whether these same benefits can be achieved for individuals with milder cases.
The drug being tested in the trial is abatacept, a medication manufactured by Bristol Myers Squibb that is already approved for treating rheumatoid arthritis and other forms of arthritis in both adults and children. Abatacept functions by blocking molecules that activate T cells, a crucial component of the immune system, potentially preventing overactive immune responses in COVID-19 patients.
During the trial, participants will receive either abatacept or a placebo infusion, closely monitored for 60 days to evaluate the early intensification of immune modulation. The ultimate goal is to assess the potential benefits of this approach in mild COVID-19 cases.
The STRIVE consortium, emerging from the NIH ACTIV public-private partnership established in 2020 to accelerate the development of COVID-19 treatments and vaccines, aims to simultaneously test multiple therapeutic interventions for respiratory infections across various research sites worldwide. The platform enables continuous enrollment as COVID-19 surges in different regions, facilitating the rapid assessment of new interventions to combat respiratory diseases.
Led by clinical trial experts from diverse medical specialties and supported by NIAID and NIH, the trial underscores the commitment of these institutions to researching infectious and immune-mediated diseases. NIAID conducts extensive research on the causes, prevention, diagnosis, and treatment of such illnesses, while the National Institutes of Health serves as the primary federal agency for conducting and supporting medical research focused on investigating the causes, treatments, and cures for both common and rare diseases.
For more detailed information about the trial, interested individuals can visit ClinicalTrials.gov and search using the identifier NCT05822583. As the trial progresses, it offers hope for improved treatment options and outcomes for COVID-19 patients with mild illness.