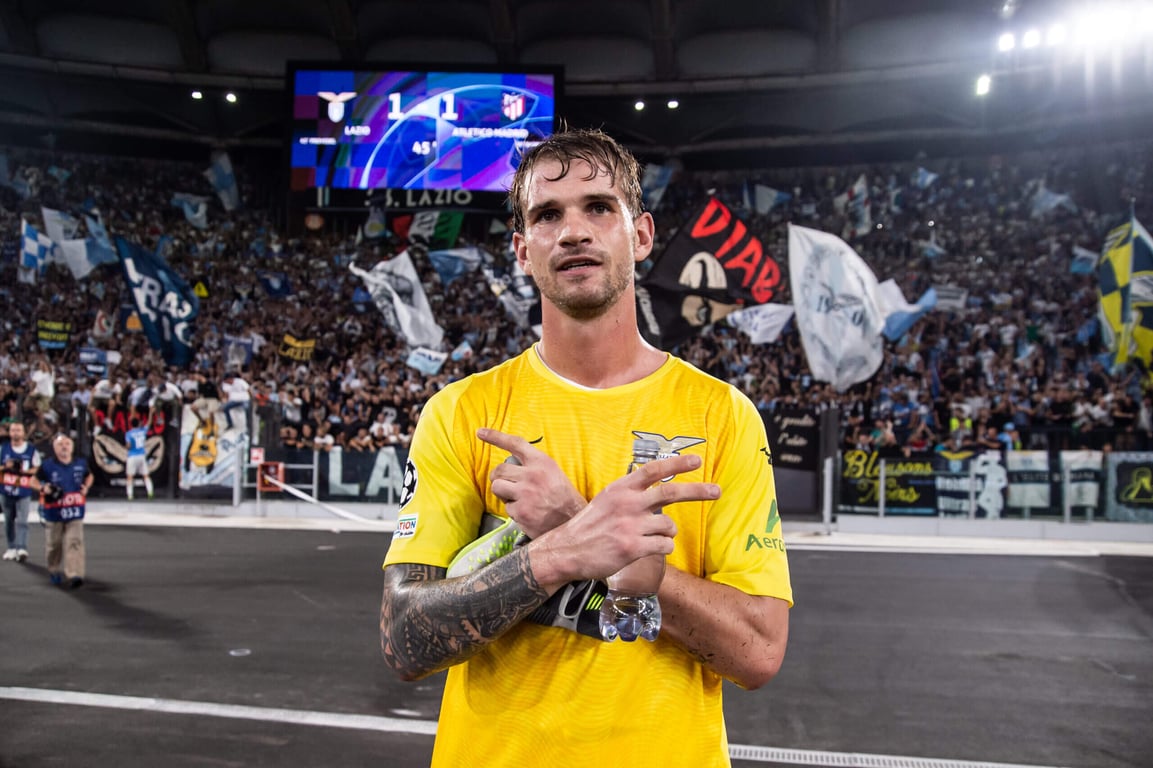 Title: Lazio Goalkeeper Ivan Provedel Shines on and off the Pitch
In a surprising twist of fate, Lazio goalkeeper Ivan Provedel recently revealed that his grandparents used to reside on the same street as the legendary Russian goalkeeper Lev Yashin. Provedel's connection to the historic figure became a personal discovery much later in life.
Prior to his awe-inspiring revelation, Provedel had aspired to be a striker rather than a goalkeeper. However, fate intervened, leading him to the position that would raise him to elite status. Last season, Provedel's remarkable shot-stopping skills earned him the title of Serie A Goalkeeper of the Year in Italy.
Sadly, Lazio experienced a challenging start to the current season, suffering defeats in three out of their first four Serie A matches. However, Provedel's heroics during the club's recent Champions League clash against Atletico Madrid brought renewed hope to the team and its fans.
During this crucial match, Provedel not only made a remarkable save, but he also etched his name into football history by scoring a goal in stoppage time, securing a crucial draw for Lazio. This momentous achievement was not Provedel's first, as he had previously scored a goal, this time for Juve Stabia.
Standing as only the fourth goalkeeper ever to score in the prestigious Champions League and the second to score from open play, Provedel's recent goal has become a rare and unforgettable moment. To celebrate his remarkable feat, his teammates carried him on their shoulders, as a testament to their appreciation for his unparalleled contribution.
Provedel's exceptional skills as a goalkeeper and his incredible ability to make an impact in front of the net have solidified his status as an influential figure in the world of football. While his glorious goal will be remembered for years to come, Provedel's journey from a striker aspirant to an esteemed goalkeeper continues to inspire fans worldwide.
With each passing game, Provedel's determination to excel and make a difference for his team shines brightly. His recent accomplishments serve as a reminder that even on the grandest stages, dreams can become reality, and true talent can emerge from unexpected places.