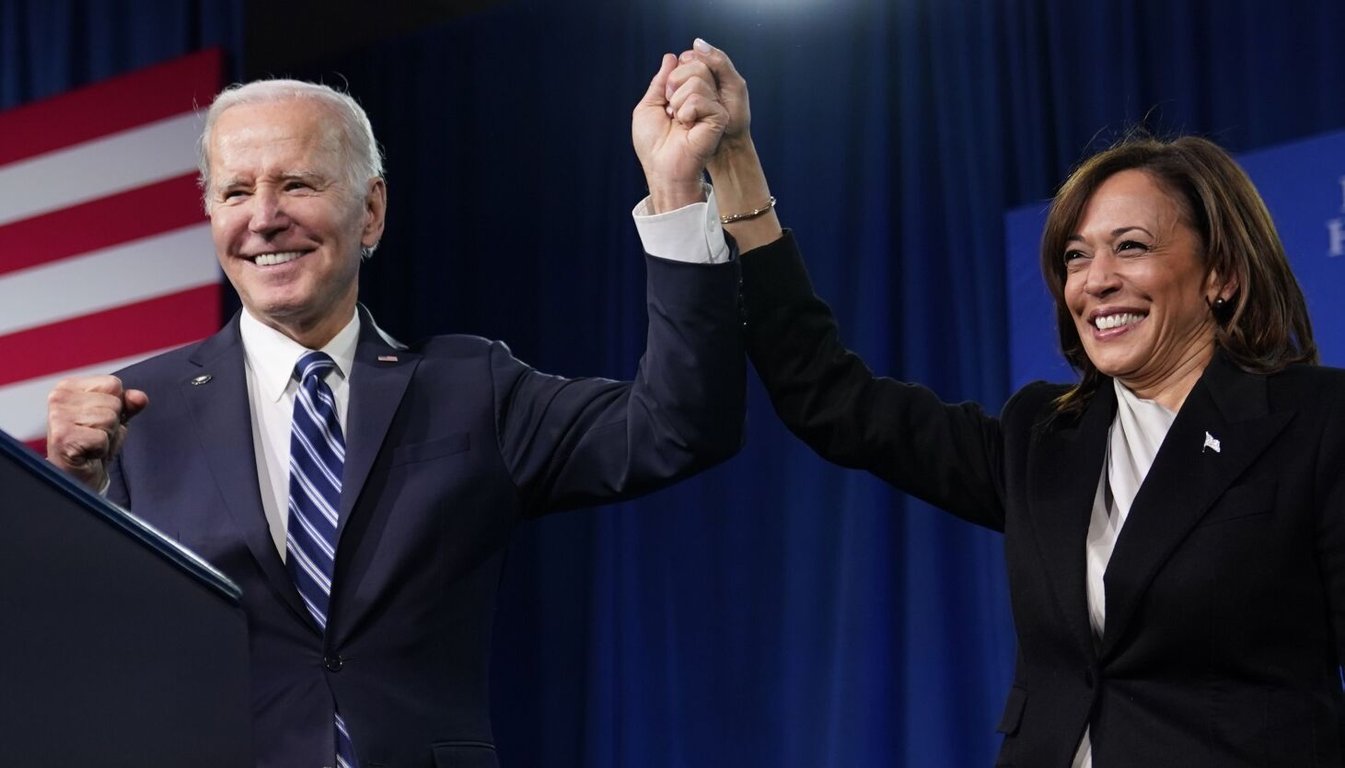 Title: Vice President Kamala Harris Addresses Concerns About President Biden's Age and Her Readiness for the Presidency
In a recent interview, Vice President Kamala Harris discussed her thoughts on President Joe Biden's age and whether she is prepared to assume the presidency in the event of any unforeseen circumstances. Addressing concerns raised by the public, Harris confidently stated her belief in Biden's ability to understand and make important decisions, ensuring that he delivers for the American people.
The reassurance from Harris comes in light of an AP-NORC poll that revealed 77% of Americans believe Biden is too old for a second term. The poll further highlighted the bipartisan nature of this concern, with 69% of Democrats and a staggering 89% of Republicans sharing the same sentiment.
Nevertheless, Harris stands firmly behind Biden, emphasizing that she is ready to take the reins if the need arises. Quoting the oath taken by every vice president, she reaffirms her commitment to upholding the responsibilities of the presidency.
However, Republican opponents have not overlooked the potential prospect of Harris assuming the presidency and have launched targeted attacks against her. Former South Carolina Governor Nikki Haley has even gone as far as saying anyone would be a better choice than "President Kamala Harris." Florida Governor Ron DeSantis has also suggested that if Biden were to win re-election, Harris would be the one truly in charge.
While fulfilling her current role, Harris is representing the United States at the Association of Southeast Asian Nations summit, affirming the administration's commitment to strengthening relationships with global partners.
Looking ahead, Harris is expected to have a more prominent role in the Biden-Harris reelection campaign. However, the vice president has been facing challenges with low approval ratings. Her net favorability is lower than that of previous vice presidents such as Mike Pence, Dick Cheney, Al Gore, and even Joe Biden himself.
It is important to note that Harris brings substantial political experience to her role, having previously served as the attorney general of California and as a US senator. Her background lends itself to a strong foundation for potential presidential leadership, should the need arise.
As the Biden administration continues to face scrutiny and public opinion evolves, the dynamic between Harris and Biden will undoubtedly remain a focus of political discourse, with the potential for significant implications for the future of American leadership.