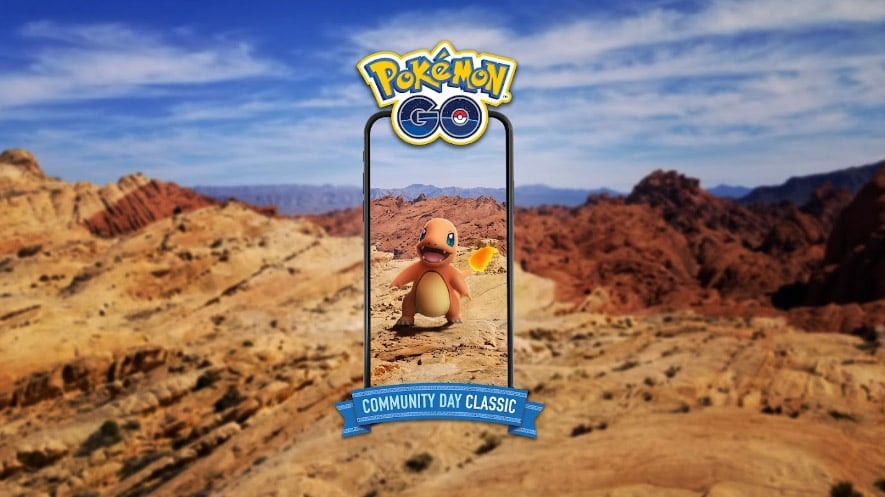 Charmander Takes the Spotlight for Pokémon GO's September Community Day
Pokémon GO trainers are in for a fiery treat as Charmander has been announced as the featured Pokémon for September's Community Day. The event is scheduled to take place on Saturday, September 3, 2023, from 2:00 p.m. to 5:00 p.m. local time.
During the Community Day, players will have a unique opportunity to evolve a Charizard that knows both Dragon Breath and Blast Burn, its previous Community Day moves. This exciting development allows trainers to unlock the full potential of their Charmander and add powerful attacks to their arsenal.
In addition to the special evolution, Charmander will be appearing more frequently in the wild throughout the event. Trainers will be on the lookout for shiny versions of the beloved Fire-type Pokémon, an exceedingly rare find that will surely spark excitement among players.
To enhance the Community Day experience, event-themed field research tasks have been designed. Completing these tasks will reward trainers with encounters with Charmander, Pokéballs, Stardust, and other useful items. Lure Modules activated during the event will last for an extended three hours, and incense will also last for three hours, excluding the Daily Adventure Incense.
Trainers can also look forward to surprises by taking snapshots during Community Day. Capturing memorable moments in-game will yield unexpected rewards, adding an element of excitement and discovery to the event.
To further incentivize trainers, Pokémon caught during the Community Day will earn them triple Stardust. This presents an excellent opportunity to stock up on this valuable resource and power up their Pokémon.
For players aiming to evolve their Charmander into its final formidable form, Charizard, a total of 125 Candy is required. Trainers can refer to the Charmander IV CP Chart to determine the CP range for each level and IV combination, aiding them in making strategic evolution decisions.
For those seeking even more challenges and rewards, a Charmander Community Day Classic Special Research story will be available for purchase at a cost of just US$1.00. This additional questline will offer unique tasks and rewards to enhance the Community Day experience.
Trainers can also embark on timed research during the event, earning Charizard Mega Energy and XP. The opportunity to encounter shiny Pokémon, along with special showcase features at PokéStops, will ensure that this Community Day is action-packed and full of thrilling surprises.
Make sure to mark your calendars and join fellow trainers for Pokémon GO's September Community Day, where Charmander takes center stage and promises an unforgettable adventure.