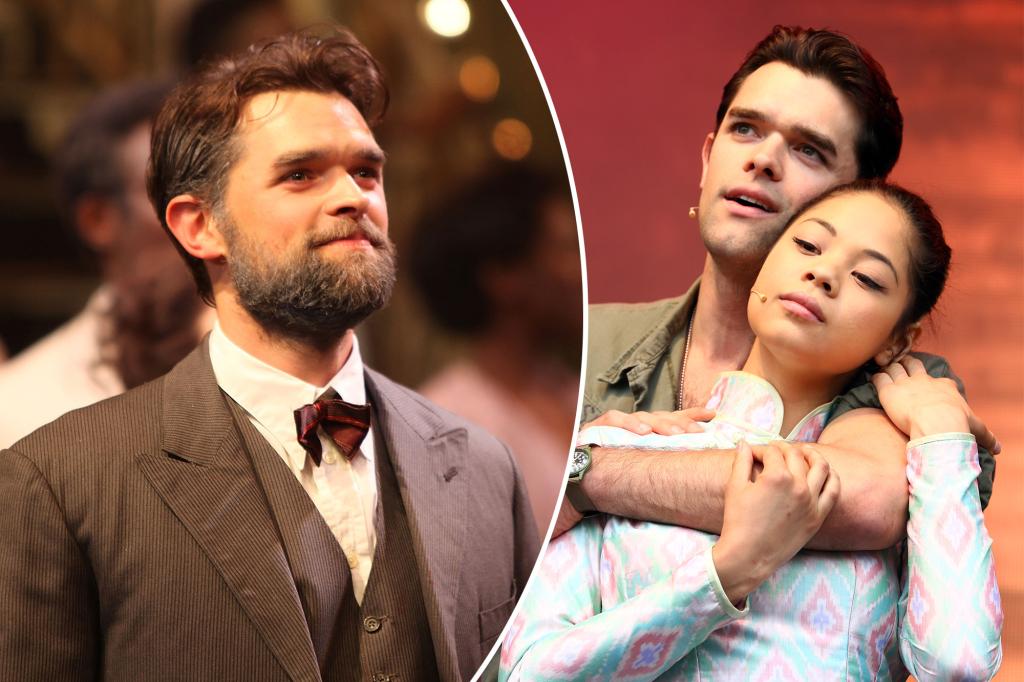 Broadway Actor Chris Peluso Passes Away, leaving the Theater World in Mourning
The theater community mourns the loss of beloved Broadway actor Chris Peluso, famous for his roles in hit shows like "Mamma Mia" and "Wicked." Peluso sadly passed away at the age of 40, leaving behind a legacy of incredible performances and a wife, Jessica Gomes, and two children.
The news of Peluso's untimely death was confirmed by his family to Playbill. However, they have chosen not to disclose the cause of his sudden passing, leaving fans and colleagues in shock and devastated by the loss.
Peluso's alma mater, the University of Michigan, paid tribute to the talented actor through a heartfelt message on Instagram, expressing their condolences to his grieving family. The University, recognizing his exceptional talent and devotion to his craft, described their profound sadness at his departure.
Throughout his career, Peluso achieved remarkable success in the theater world, with notable appearances in various Broadway productions. He showcased his incredible talent in shows like "Assassins," "Lestat," "The Glorious Ones," and "Beautiful: The Carole King Musical." However, it was his roles as Sky in "Mamma Mia!" and Fiyero in "Wicked" that truly showcased his versatility and captivated audiences.
Peluso's talents were not limited to Broadway; he also made a lasting impression in London's renowned West End. He wowed audiences in plays such as "Funny Girl," "Show Boat," "Miss Saigon," and "The Woman in White," leaving an indelible mark on both sides of the Atlantic.
Unfortunately, Peluso had been battling schizoaffective disorder, a combination of symptoms from schizophrenia and a mood disorder. In September 2022, a GoFundMe page was created to raise funds for his mental wellness treatment. The campaign gained tremendous support, with over $25,000 raised before contributions were paused. Peluso shared his gratitude for the outpouring of support, revealing that his treatment had concluded, and he was on a positive path towards recovery. He even mentioned that he was actively auditioning for new roles and had regained stability in his life.
The news of Peluso's passing has left fans and industry professionals shocked and deeply saddened. His undeniable talent, infectious energy, and dedication to his craft will forever be remembered by those fortunate enough to have witnessed his performances. The theater world has lost a true gem, and our thoughts go out to his family, who mourn the loss of a beloved husband and father.