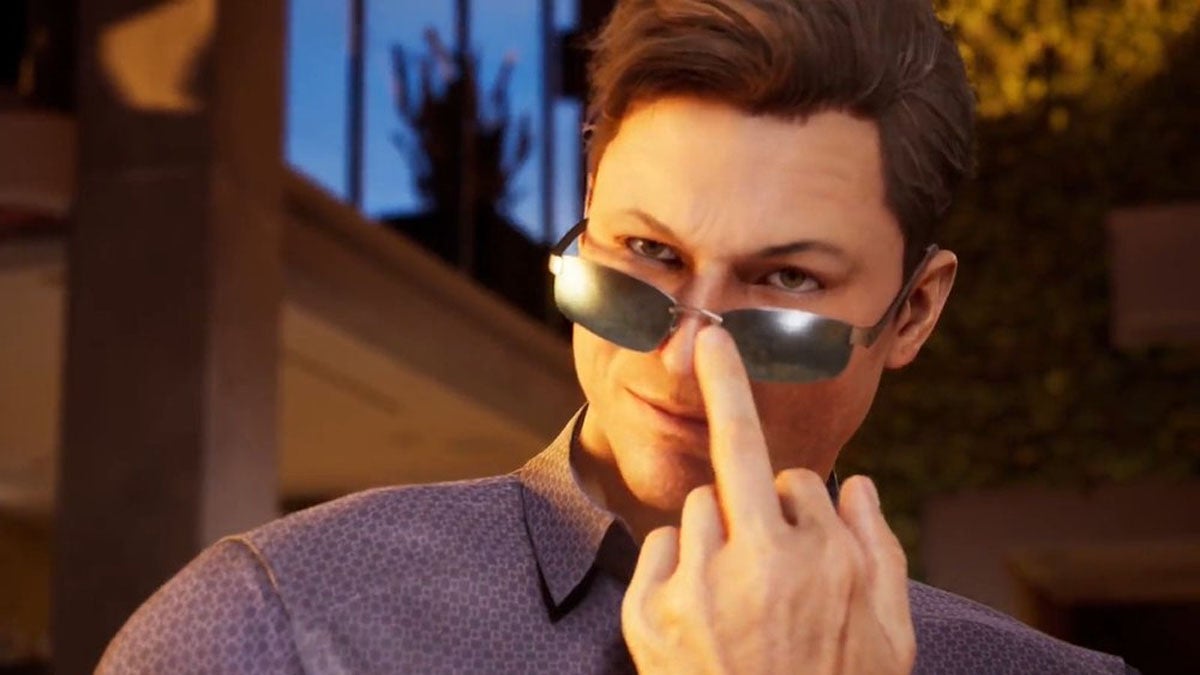 Title: Mortal Kombat 1 Pre-Order Beta Introduces Popular Character Johnny Cage
In an exciting update for fans of the legendary fighting game franchise, the Mortal Kombat 1 pre-order beta for Xbox and PS5 players kicked off on Friday, giving players a glimpse into the thrilling world of the upcoming installment. Boasting new characters and fan-favorite returning fighters, the beta has quickly garnered attention, with one character, Johnny Cage, emerging as a standout favorite among players.
Johnny Cage, known for his celebrity energy, spectacular combos, and surprise sunglasses finishers, has won over fans with his unique gameplay style and magnetic personality. The Mortal Kombat subreddit has been abuzz with positive reviews and praises for Johnny Cage's gameplay. Players have expressed surprise at how well Cage has clicked with their gaming style, with one fan stating that they didn't expect to enjoy the character as much as they do.
In one Reddit video that has gained significant attention, Johnny Cage's sunglasses fly off his face during a match, hilariously hitting his opponent, Li Mei, in the face. This unexpected turn of events resulted in a humorous victory, delighting fans across the Mortal Kombat community.
The character's charm extends beyond his gameplay. Another Reddit thread spotlights Johnny Cage's catchy phrases, personality, and powerful attacks, with fans enthusiastically chanting his name during intense matches. Johnny Cage has been an integral part of the Mortal Kombat series since its debut, boasting a complex biography and even featured in a movie called "The Death of Johnny Cage."
The pre-order beta also introduces other notable characters such as Kenshi, Kitana, Liu Kang, Sub-Zero, Li Mei, Sonya Blade, Kano, and Jax. Fans have been eagerly experimenting with Johnny Cage and have made exciting discoveries. Renowned fighting game player Sonicfox uncovered a jaw-dropping 24-hit combo for the character, adding to the excitement surrounding Cage's gameplay potential.
Not only have players flocked to his exciting fighting style, but Johnny Cage's gruesome and unforgettable fatalities have also captured the attention of fans. These brutal finishers, such as ripping off an opponent's face and taking a selfie, display the character's ruthless and entertaining fighting prowess.
While the beta provides early access to a selection of characters, developer NetherRealm Studios has plans to expand the game's roster further. With a total of 24 characters at launch and an additional six characters released through DLC, fans can expect an impressive lineup in the final version of Mortal Kombat 1.
The Mortal Kombat 1 pre-order beta will run from August 18 to August 21, exclusively available to those who have pre-ordered the game. The highly anticipated title is scheduled for release on September 14 for Xbox, PS5, Nintendo Switch, and PC platforms. Gaming enthusiasts have the chance to experience the epic battles and thrilling gameplay in Mortal Kombat 1, a game that promises to satisfy fans' thirst for bone-crunching action and intense competition.
In a recent Summer Game Fest event, Mortal Kombat 1 received further attention when Kat Bailey, IGN's News Director and co-host of Nintendo Voice Chat, played the game live and interviewed Ed Boon, the series' creator. This exciting coverage has only added to the anticipation surrounding the upcoming entry in the iconic Mortal Kombat series.