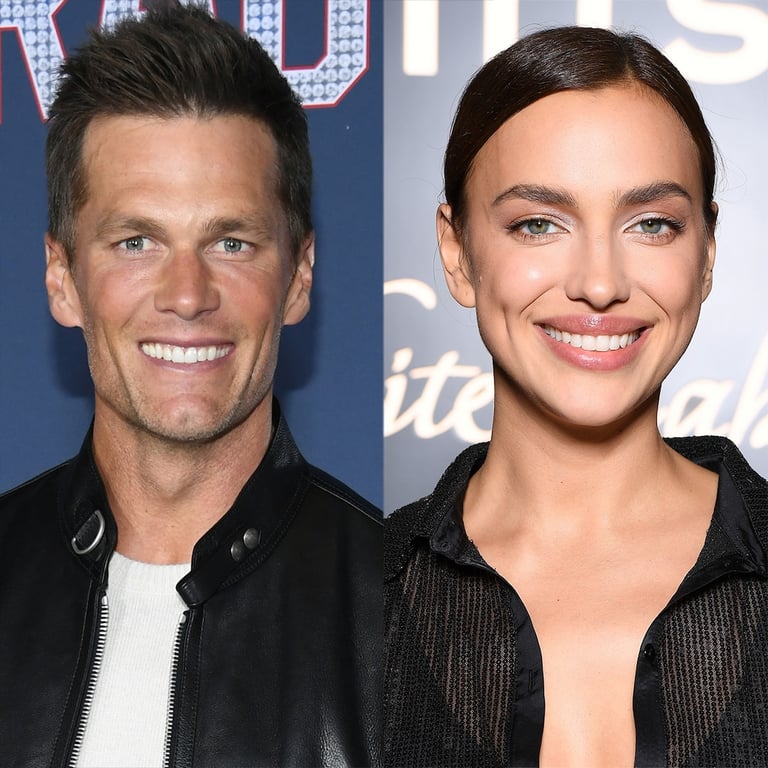 Tom Brady, the legendary quarterback, and renowned supermodel Irina Shayk have been under the spotlight recently due to rumors of a potential romance. Reports from TMZ suggest that the two have been spending quality time together in Los Angeles, causing fans to speculate about the nature of their relationship.
Eyewitnesses claim to have seen Brady and Shayk on a drive around the city. The couple was spotted in Brady's luxurious Rolls-Royce, with an intimate moment occurring at a stoplight when Brady was seen caressing Shayk's cheek. This sighting further fueled the rumors swirling around them.
Adding more fuel to the fire, both Brady and Shayk were invited as guests to the wedding of Joe Nahmad and Madison Headrick in Sardinia. Page Six previously reported that Shayk was seen making a beeline for Brady at the event. However, Shayk's representative was quick to deny the story, leaving fans curious about the truth behind the alleged connection.
Notably, both Brady and Shayk have been linked to high-profile individuals in the past following the end of their previous relationships. Tom Brady divorced from his ex-wife, actress Bridget Moynahan, and went on to marry supermodel Gisele Bündchen. Meanwhile, Shayk gained attention during her past relationship with actor Bradley Cooper.
Despite the increasing interest in their personal lives, neither Brady nor Shayk has publicly addressed their relationship status. Their silence has only heightened curiosity among fans, who eagerly await any confirmation or denial related to their rumored romance.
As the gossip continues to swirl, the public remains captivated by the possibility of a new celebrity power couple emerging. Tom Brady and Irina Shayk have made headlines with their alleged romance, leaving fans eager to know more about the truth behind their rumored relationship.