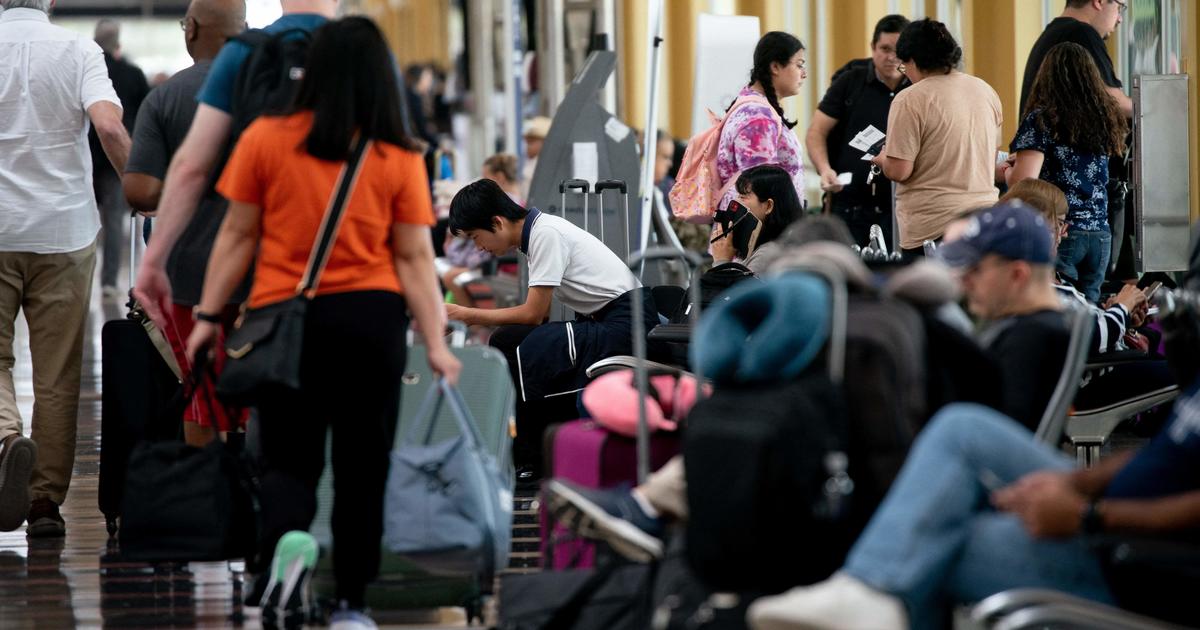 Title: Flight Cancellations Decline, but Delays Frustrate Travelers: New Regulations and Backlogs Cause Concern
Flight cancellations have seen a welcoming decline of approximately 14% this summer in comparison to the previous year, offering a respite for travelers eager to take to the skies. However, the increase in flight delays has left passengers exasperated. Despite this, recent developments in the aviation industry are offering hope for future improvements.
Recognizing the growing frustrations of customers during times of disruption and dysfunction, the House of Representatives recently passed a bipartisan bill aimed at addressing airlines' obligations to their passengers. The bill seeks to enhance the industry's accountability during periods of travel disruption. If signed into law, it will offer greater protection and compensation to affected passengers.
Transportation Secretary Pete Buttigieg is also taking proactive measures to address these issues. He is currently working on developing new regulations that would require airlines to compensate passengers for delays or cancellations that are within the airline's control. This would provide an additional layer of protection for travelers, ensuring they are fairly compensated for inconveniences caused by airlines.
However, airlines are claiming that the Federal Aviation Administration (FAA) shares some responsibility for the problems faced by travelers. They point to a shortage of staff and air traffic controllers as contributing factors to flight delays. The FAA, on the other hand, contends that severe weather and high flight volume were the leading causes of delays in 2023. To tackle these challenges, the agency is actively working to hire more air traffic controllers and provide real-time updates to passengers regarding any flight disruptions.
In addition to flight-related challenges, a backlog of passport applications has further exacerbated frustrations for travelers. With delays of up to 13 weeks, many individuals have missed out on planned trips and faced nonrefundable charges. Desperate for resolution, affected travelers have turned to members of Congress for assistance in expediting their passport applications.
Moving forward, the aviation industry faces the task of restoring trust and reliability for passengers. The proposed legislation, coupled with Secretary Buttigieg's efforts in implementing new regulations, aims to rectify the current situation and improve the overall travel experience. Additionally, the FAA's commitment to enhancing staffing and communication with passengers should contribute to reducing flight delays.
While travelers await the implementation of these measures, it is advisable to plan trips well in advance and to closely monitor any updates or changes to flight schedules. Seeking assistance from representatives in Congress regarding delays in passport applications may provide a much-needed solution for those affected.
As the summer season continues, it is hoped that a coordinated effort between airlines, government entities, and industry stakeholders will help alleviate the frustrations faced by traveling individuals, ensuring a smoother and more enjoyable travel experience for all.